By Johanna Loomis, Lead Industrial Designer
Designers Gain Influence in Highly Complex Environments
At Vay Technology, there is a very high level of complexity in certain areas and domains. To underline the complexity: we have hired Engineers with 30 different courses of study backgrounds.
How do we ensure that every touchpoint relevant to the end user is reviewed and addressed with our design strategy in mind?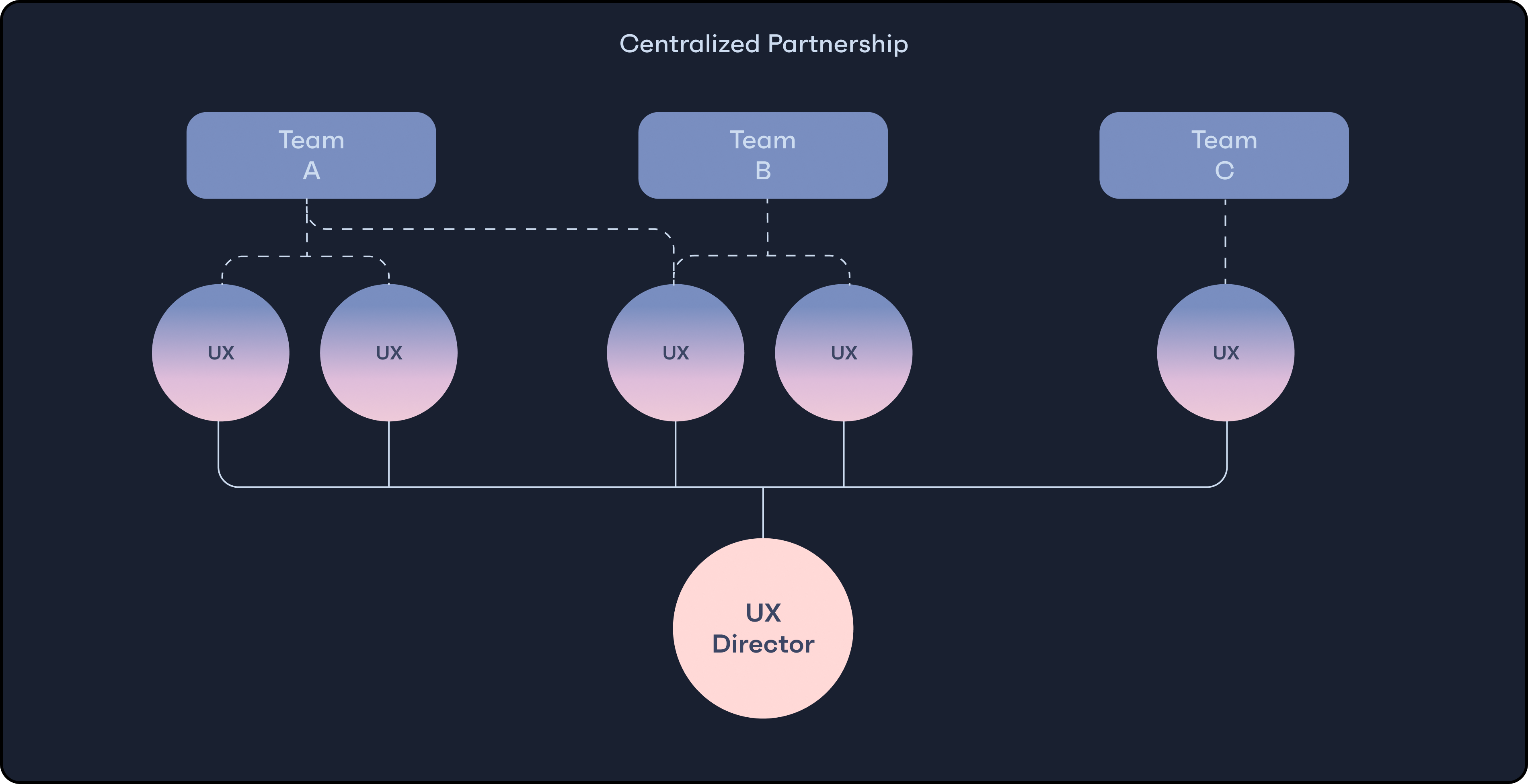 Centralised Partnership Model
Vay is organized in a matrix model of functional (discipline-specific) and business (cross-discipline) domains.
Thus a domain describes a team that is composed of the same or different disciplines and works together on specific topics and projects.
How does the UX Design Team now get involved in every end-user relevant domain? For a Series-B Start-up it is clearly impossible and also not needed, to put a complete design competence Team (incl. UI/UX, Industrial Designer, Researcher, Communication Designer) in every domain.
This is why we work within a centralised partnership model. This setup connects our functional Core Design Team (composed as described above) and the business related cross-discipline Project Teams. We are part of the Design Team, but at the same time we are assigned to one (or more) project teams within different domains to work directly on product solutions. Thus, user empathy is present throughout the organisation and at every end-user touchpoint. Like that we achieve a high concentration of resources within project teams inside a domain but also set a focus on user centricity.
The Director of Design and Brand is the link between the project teams and ensures as final authority the continuity and implementation of the design strategy. The Design Team still exchanges ideas on a regular basis to unify design quality, which leads to more consistency and embedded brand core values.