Johanna Loomis is Industrial Design Lead at Vay. Previously, she gained experience in various international design agencies. As Design Manager and Project Lead she worked with various clients such as Bosch, Dräger and Siemens in B2B and B2C. Together they developed distinctive design identities, experiences and strategies to make the core of the brand tangible for customers through their products.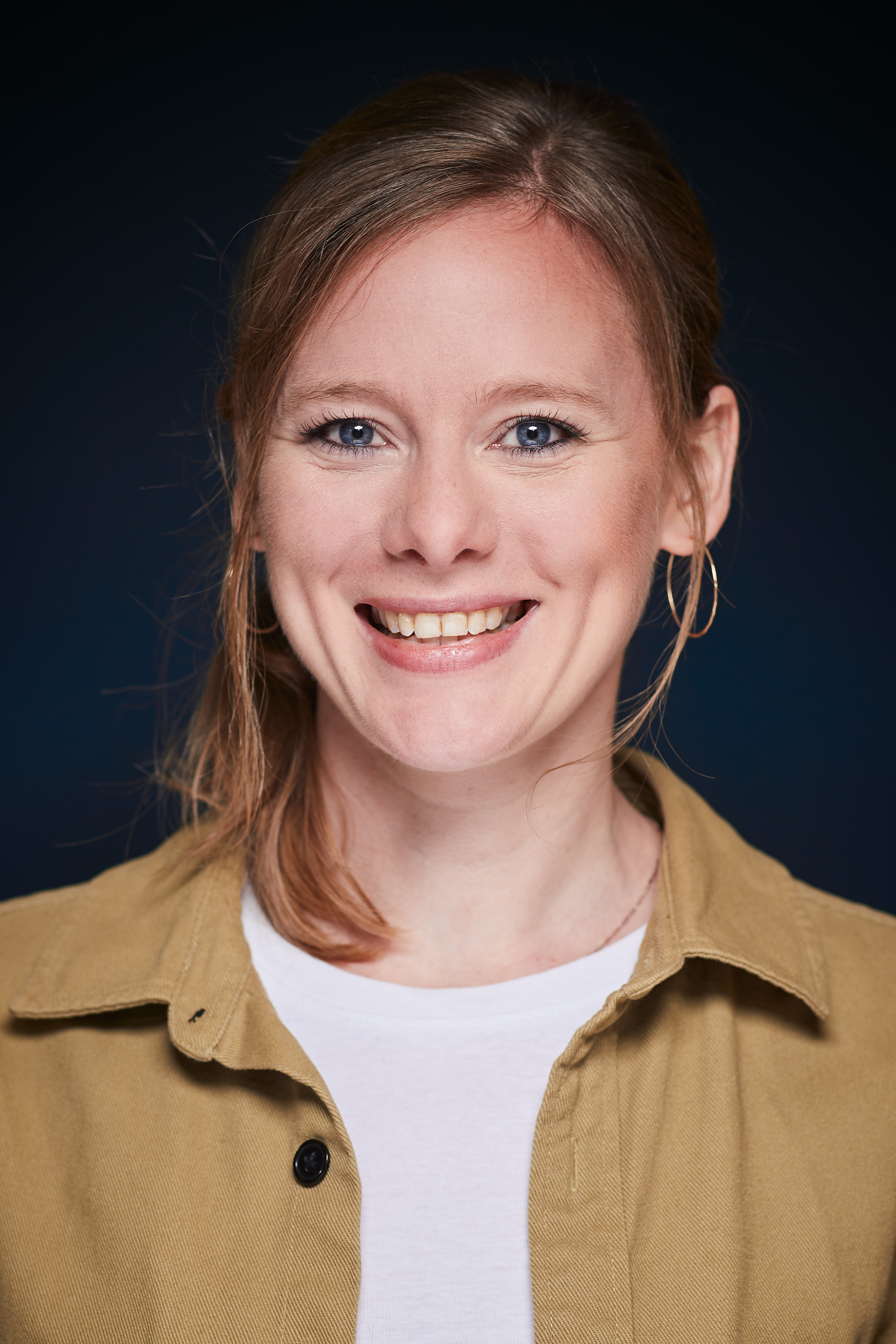 What is your role at Vay?
Industrial design is about developing physical user interactions for our products and services and creating design concepts and products in collaboration with Mechanical Engineering, UX (user experience) Research and the digital UI (user interface) department to communicate the brand identity of our mobility service to the customer. In our context, it means, for example, designing the exterior of the vehicle to be easily recognizable at the pick-up location or introducing a customized smell to create a relaxing atmosphere inside the vehicle. At the same time, we are also working on the driving experience, ergonomics and interactions of the teledrive station to make the new profession of teledriver attractive.
How does being an industrial designer differ between different industries?
Industrial designers by nature have an interface position within a company and are inherently process-oriented. By using these points of contact with marketing, development, production and project management, communication between the individual departments can be improved and processes accelerated, making projects more efficient and streamlined. The differences in each case lie in the type of product and how much system thinking is required in the background. But also in how decisions are made and what influence the designers (as sympathisers for the users) have in the organisation and thus also on the design quality of the final product.
Why did you choose to work at Vay?
I see a lot of value for the brand in creating a holistic user experience. Industrial design is not just about the physical aesthetics, but about the unique user experience behind the entire customer journey. This creates an emotional connection with the customer. The brand is the key component of a holistic user experience and connects the different touch points into a recognisable image.
Exploring how target groups experience the brand and focusing on key moments is challenging when there is no comparable product on the market yet. Nevertheless, it is a great opportunity to start with a blank sheet of paper and have the possibility to create a benchmark.
Vay has a sophisticated culture and vision and is a mid-stage start-up that gave me the opportunity as Industrial Design Lead to join a company that has significantly less risk than super young start-ups.
It's also very appealing to work in small, interdisciplinary teams, to quickly take on responsibility, to do something meaningful that no one has done before and probably to do more than the job description says. All this makes me and my competences grow a lot in a short time.
And most importantly, I have the chance to be part of this highly motivated, user-centred design team and play a major role in shaping the direction and future of the company at this stage.
What are you working on and what influences your work?
I am developing a design language that is strategically rooted in the core values of the Vay brand. Specific elements will be found in both physical pieces and other media, to appeal to users' senses.
My experience with different clients and target groups (from e-car chargers, firefighting and industrial equipment, medical equipment to outdoor equipment, just to name a few) had made my way of thinking, understanding problems and thinking my way into unfamiliar topics very flexible. This means that when circumstances change, I am able to work around them, rethink them or find new, maybe even better solutions. Having this tool in my pocket helps me a lot in a startup environment.
Certainly, mega, macro and micro trends in design, mobility and society have a big impact on our customers' expectations. Repeatedly seen visual cues determine what people find attractive. We need to be aware of the current movements and align our decisions and orientations accordingly.
What are your top three learnings that helped shape your career?
The first and most important thing I would say is to have a vision and a culture of growth. A vision for yourself but also for the team is crucial for a motivating work environment. My role as Design Lead is to shape a healthy culture and be a good example of positive, collaborative communication.
It sounds very simple, but the second big learning experience of working for multiple clients at the same time is: make a plan! A plan gives you, your team and everyone involved in the project certainty, a framework in which designers can let off steam, and it ensures that any issues discovered are addressed.
The third point is to collect arguments with decision criteria before the design project starts. The prioritisation of criteria may change during the process, but the basis should be established. It is ensured that the requirements of all stakeholders are collected in advance. In this way, the design results can be assessed neutrally on the basis of measurable decision criteria and not just on the gut feeling and emotions of certain people. Considering that gut feeling can also be a criterion in the list, generating positive emotions is the result of good design.
What do you like to do besides work?
As for work related topics, I read a lot about trends in mobility and movements in society. I like to meet friends, enjoy good wine and food and get inspired in conversations about god and the world. Outside of work, I continue to create products and experiences, but with my bare hands. I like to knit and sew soft toys for my friends' children. To blow off steam, I regularly play volleyball in a mixed team, go swimming or enjoy hiking in the mountains.