This week Thomas, co-founder & CEO, and Caleb, General Manager U.S., are travelling to the US for Vay.
To be more precise: Las Vegas and Austin. But they are not looking for great events or casinos on vacation.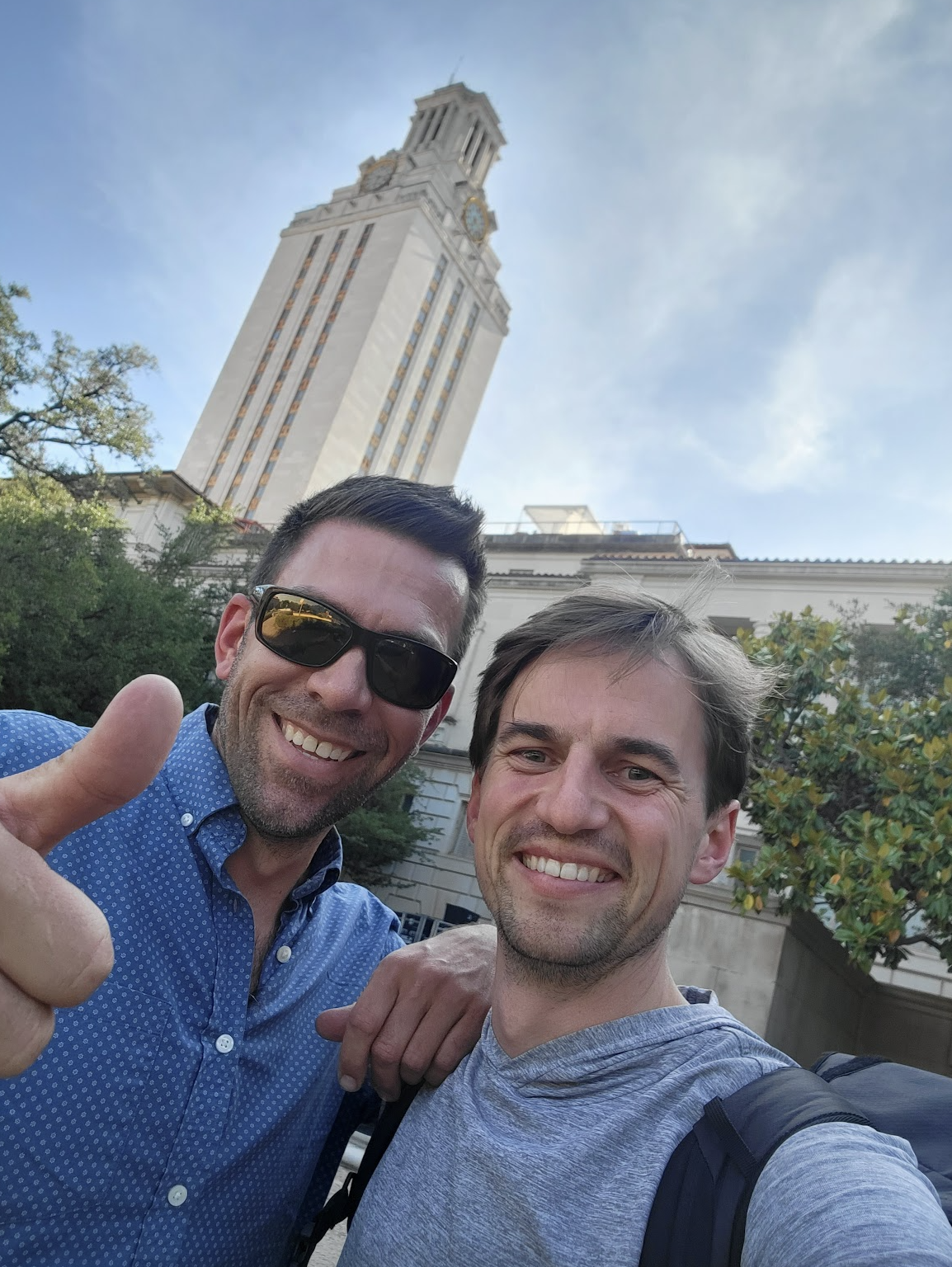 While close cooperation with Hamburg authorities is underway for the launch in Germany, they are exploring Las Vegas or Austin as a possible next location to launch our innovative teledriving (remote driving) service in the United States.
We aim to launch a sustainable, affordable, door-to-door mobility service with remotely driven ("teledriven") cars: Teledrivers bring an electric car to the customer and pick it up after the journey is completed, eliminating the time-consuming search for a car or parking spot for the customer.
Vay is the first and only company that has driven a car on European public roads with no person inside – enabled by teledriving. We continue to work closely with the local authorities in Hamburg to obtain the necessary permits to launch our teledriving service. Over the past four years, we have successfully tested our technology in Germany. In the future, we will also work in parallel to get to know other markets.
We are excited to explore other cities and countries and are happy about the interest that we receive from customers and cities all over the world. In Las Vegas and Austin we are looking forward to talking to stakeholders in the new mobility field and discussing sustainable solutions for transportation challenges in the US. Transportation in metropolitan areas like Las Vegas or Austin could significantly benefit from a reliable and flexible alternative to existing mobility services.
Vay stands for a unique service that promises peace of mind: We will deliver a fully electric car to your doorstep within minutes and you don't have to search for a parking space. Moreover we aim to offer a seamless service designed to make you feel like you own a car without the associated costs and obligations. Our safe and sustainable service stands for a viable mobility turnaround, to make cities more liveable by reducing the number of parked cars in cities.
We believe in our teledrive-first approach, as an alternative approach to autonomous driving. We can be on the road now, while gradually introducing autonomous functions in our system based on high-quality teledrive data, as it is safe and permitted to do so.
In addition to metropolises such as Hamburg, Las Vegas or Austin, we plan to bring our service to various cities in Europe and the U.S. , to solve transportation and make mobility in these cities more attractive.