We are the first company in Europe to receive an exemption permit for a test ride without a safety driver on public roads, enabled by teledriving. The exemption permit is issued by the Authority for Traffic and Mobility Transition (BVM) in Hamburg. In the following you will find background information on the positive endorsement by TÜV SÜD, which was one of the prerequisites for the approval of the authorities.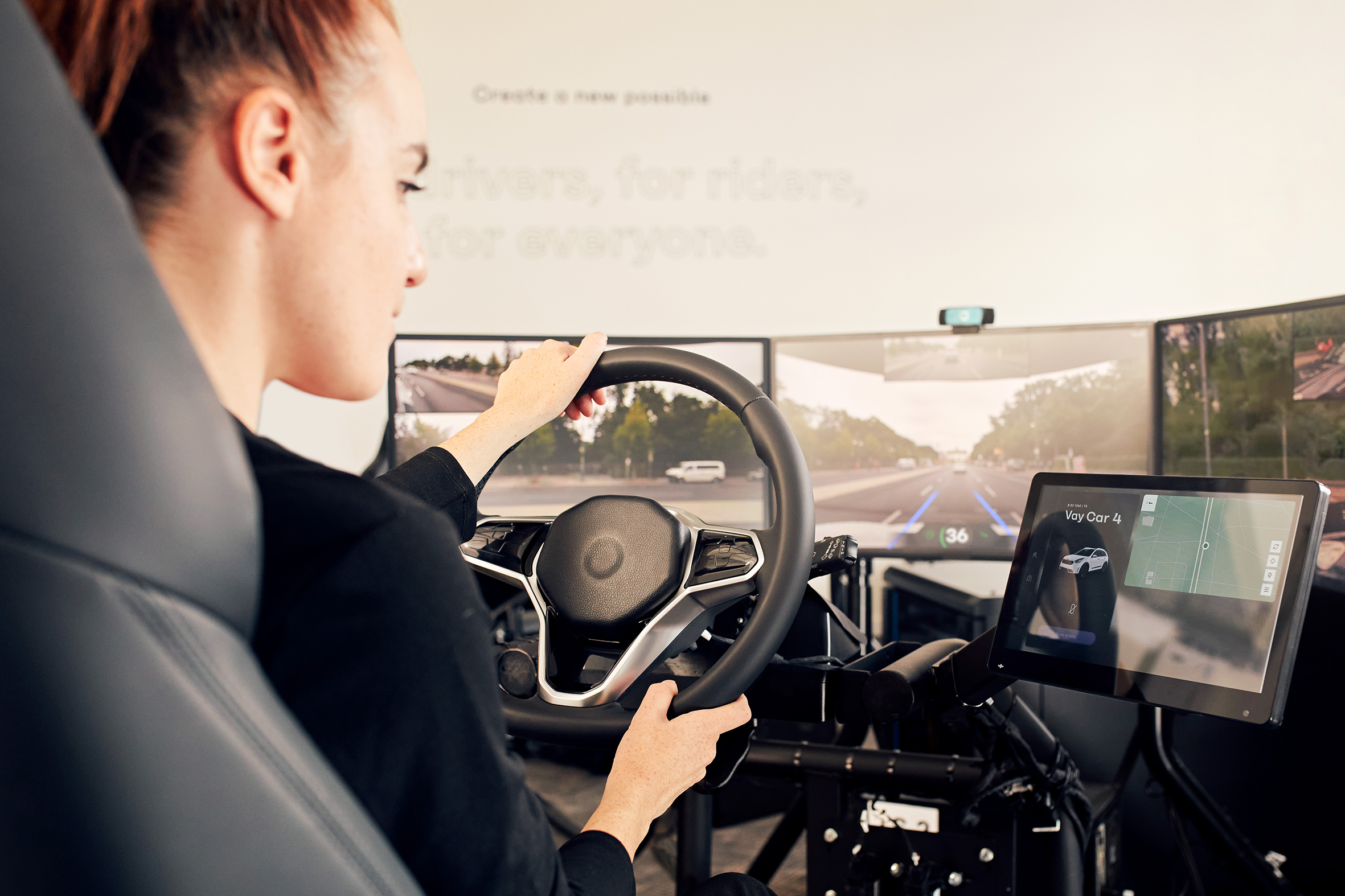 "The TÜV SÜD endorsement is the result of more than a year of testing the Vay system. Our experts reviewed the risk analyses and safety concepts at Vay for functional safety and cybersecurity and processed extensive documentation before testing all relevant driving functions in real and simulated scenarios on the road and on private ground. The focus was particularly on communication between the vehicle and the teledrive station. As a result, the functional safety and cybersecurity requirements relevant to this use case have been sufficiently met."
Christian Gnandt, Global Head of Automated Driving at TÜV SÜD.


Requirements for the TÜV SÜD endorsement
In addition to the system's compliance with the technical specifications for road approval, the basis for the endorsement by TÜV SÜD was the reliable control and monitoring of all relevant vehicle functions from the teledrive station. We operate with redundant mobile networks to ensure secure and continuous data transmission. In the event of possible but extremely rare network failures or emergencies, the vehicle automatically puts itself into a safe state within milliseconds by coming to a safe stop.


"Functional safety" based on ISO 26262
Our system was developed in accordance with automotive industry standards, including ISO 26262 – the international standard for safety-related electrical and electronic (E/E) systems in road vehicles. In our case, it covers not only the vehicle itself, but also the entire system. This includes the teledrive station, in which a steering wheel with pedals and all necessary operating devices is mounted in front of the vehicle seat. Additionally, the resistance forces experienced during real-world operation such as longitudinal and lateral acceleration are visualized. Moreover, teledrivers have a field of vision displayed on monitors so that they can control the vehicle remotely. Road traffic sounds, such as emergency vehicles and other warning signals, are transmitted efficiently and quickly via microphones and headphones.
Furthermore, teledrivers are specially trained. They receive several weeks of practical and theoretical training at the Vay Teledrive Academy, which finishes with a certificate. They learn how to deal with critical situations in road traffic.


"Cybersecurity" in accordance with ISO/SAE 21434
ISO/SAE 21434 is a new standard for cybersecurity in the automotive industry. It specifies that the system must be protected from external attacks. For example, data is encrypted at all transmission points. The teledrive stations can only be accessed by authorized teledrivers. Access is secured via technical measures.