We are super excited that Anto joined Vay as our first teledriver in Las Vegas.
Welcome to the team!
In the following interview, find out more about her passion for remote driving (teledriving), her responsibilities and how she strives to ensure a high level of safety as a teledriver: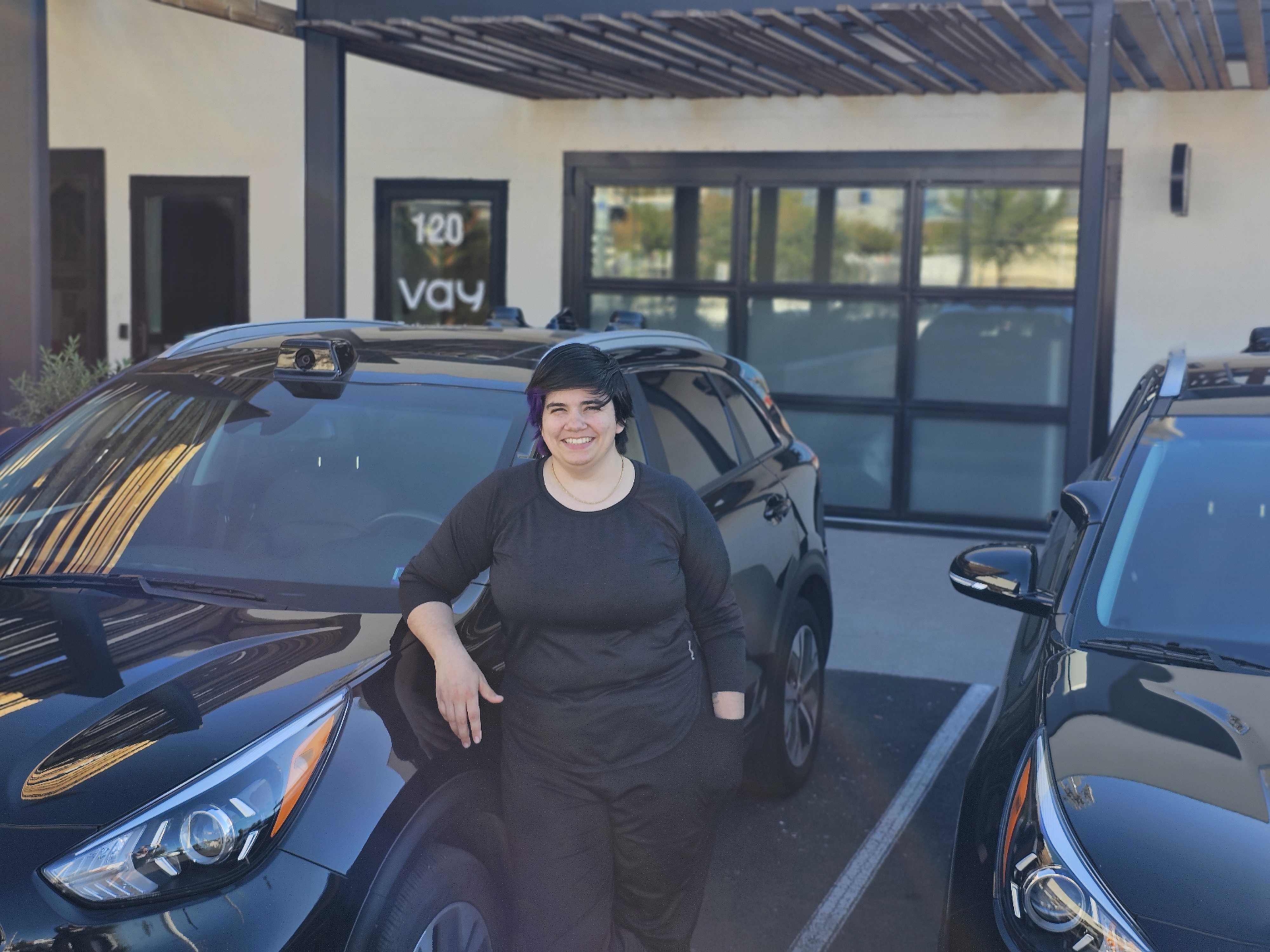 Anto, how were your first days at Vay?
My initial days at Vay were truly wonderful. Martin and Chris made me feel welcomed from the beginning on. They had thoughtfully arranged all the equipment I needed, and gave me a great tour of the office. While there was a substantial amount of information to take in on the first days, they made it easy for me to absorb everything.
What drives you?
I am committed to contributing to a brighter, more sustainable future. I want to be part of what keeps our planet thriving for generations to come. Additionally, I am passionate about fostering a world that is inclusive and accessible to all.
In your opinion, what are the main advantages of remote driving technology?
Remote driving technology offers numerous advantages. One of its primary benefits is the efficient utilisation of urban space. Rather than having vast areas dedicated to parking lots, the cars of a teledriving mobility service will be highly utilised and remain in motion. This allows cities to repurpose these spaces for community-centric initiatives, such as parks, playgrounds or housing, to enhance the quality of life in urban areas.
Las Vegas is known for its complex traffic patterns and busy streets. How do you handle these dynamic conditions as a teledriver?
Navigating the bustling streets of Vegas requires a heightened sense of awareness and being extra aware of my surroundings. Growing up my grandfather taught me not only to focus on the vehicle directly in front of me but also to anticipate the movements of vehicles further ahead. Also the good overview in Vay's teledrive station helps me anticipate potential challenges, allowing for more informed decision-making and ensuring that I'm not taken by surprise, even in complex driving scenarios.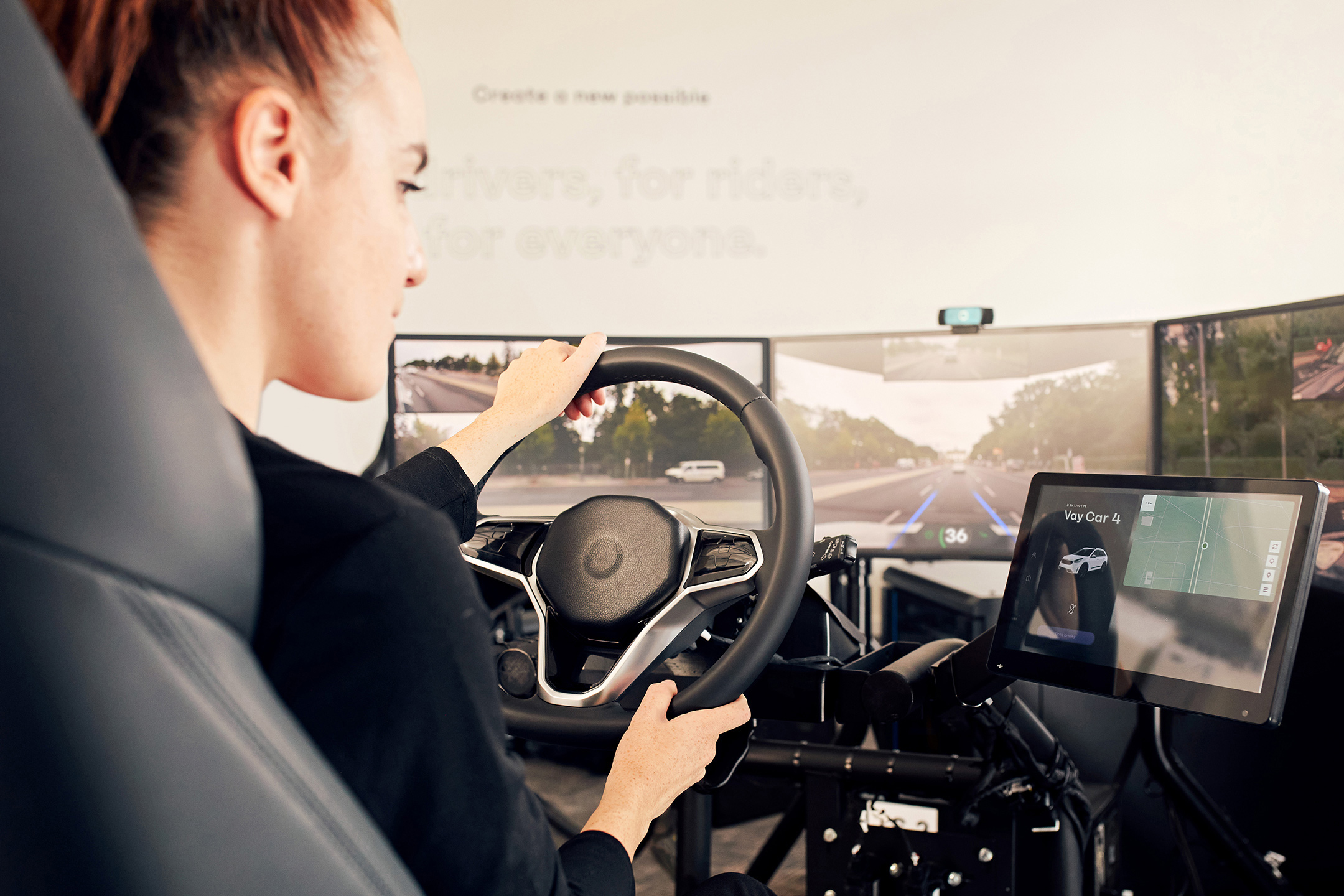 What does safety mean to you as a teledriver?
To me as a teledriver, safety is paramount. It's not just about following the guidelines set by Vay, but truly internalising their importance for the well-being of everyone on the road. Especially because I am not physically present in the car. Every day I approach my role as if I were chauffeuring my own family.
In your opinion, which of Vay's safety guidelines are the most important?
I believe the most vital safety aspect is the fitness of the teledrivers to drive. It's important that teledrivers are neither fatigued nor facing any distractions that could affect their performance. A clear and focused mind and working in a safe and controlled environment is essential in teledriving. It allows us to give our full, undivided attention to our tasks, ensuring safety for all road users.
What advice would you give to someone who is interested in pursuing a career as a remote driver?
Do it! It's an amazing field to be in. As it is a new profession that is advancing and changing, you will learn something new every day. I appreciate my team at Vay, that makes me feel welcome at all times and helps me to grow.
Thanks for answering these questions, Anto!
Cheers to a great start in our mission to bring our safe, affordable and sustainable door-to-door mobility services around the world.