Our Vay team spared no effort to realize our company-wide vConnect event, "Cultural Connect," June 14-16 in Berlin.
It brought together our exceptional colleagues from over 30 different countries for days of excitement, collaboration and unforgettable moments!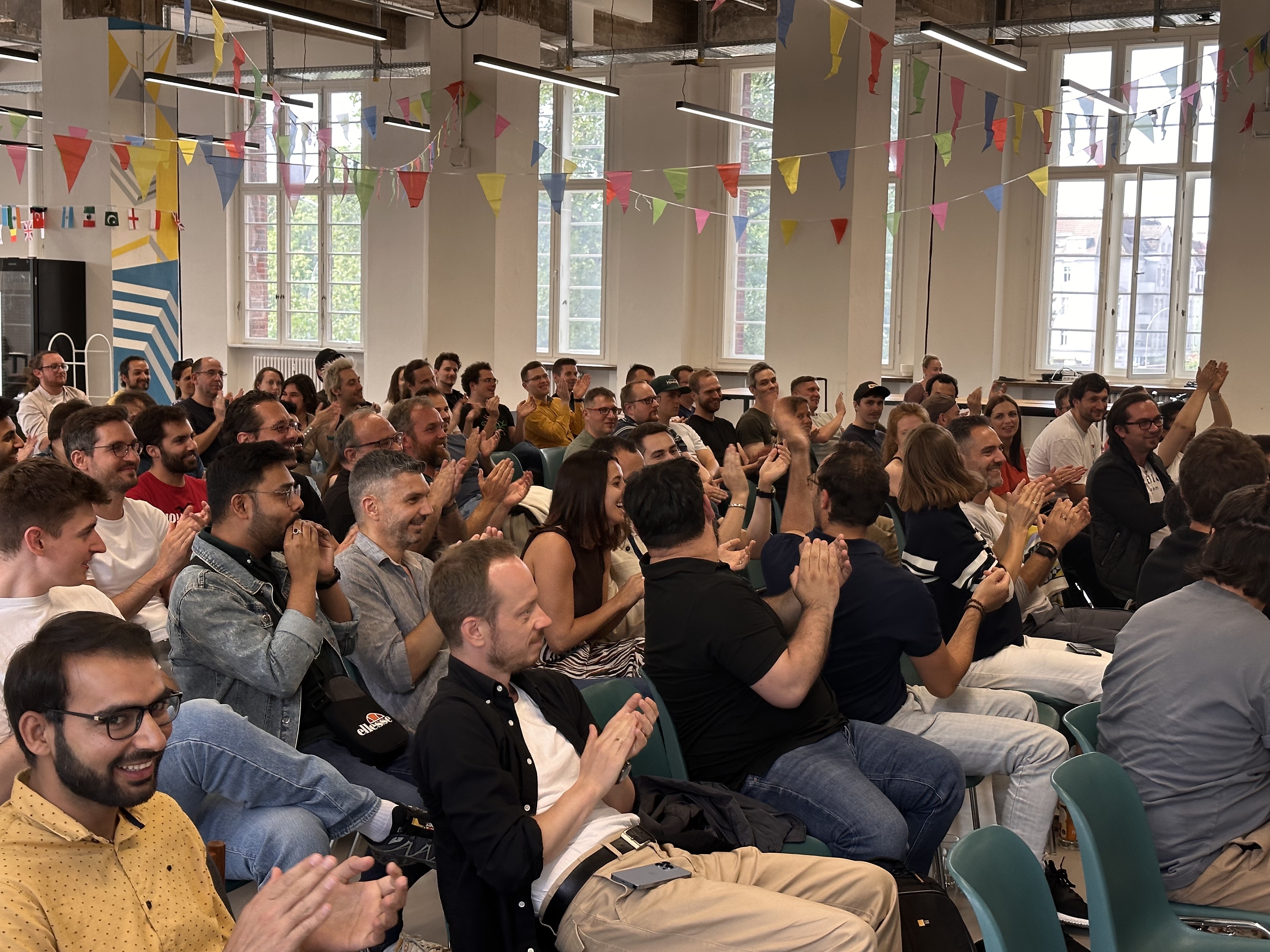 What was this "Cultural Connect" event about?
At our core, we believe in fostering a strong sense of community, collaboration and continuous learning. So Thomas von der Ohe (co-founder & CEO) Fabrizio Scelsi (co-founder & VP of Engineering) and Bogdan Djukic (co-founder & Director of Engineering, Teledrive Experience) invited everyone from the Vay team to spend multiple days together to connect, build and grow.
Every single one of our diverse Vay team comes to vConnect exactly as they are. Our colleagues from over 30 nations bring their different experiences, backgrounds, professions and interests to various growth and builder sessions, vTalks and evening events – to connect, build and grow together.
Builder and growth session
A great example of a successful builder session is the hackathon, organized by Bogdan, where many of our experts from different fields came together to collaborate across teams on 34 hackathon ideas. After 1.5 days, they came up with 10 different hack pitches. By sharing expertise and developing project ideas together, our groups of professionals with unique skills and talents were able to create an incredible hub for creativity and innovation.
Further builder and growth sessions like our "Production escape room", "Don't fear the RegEx", the Soccer sessions and the traditional Table Tennis Tournament gave us the opportunity to build trust with each other and work as a team to achieve a common goal.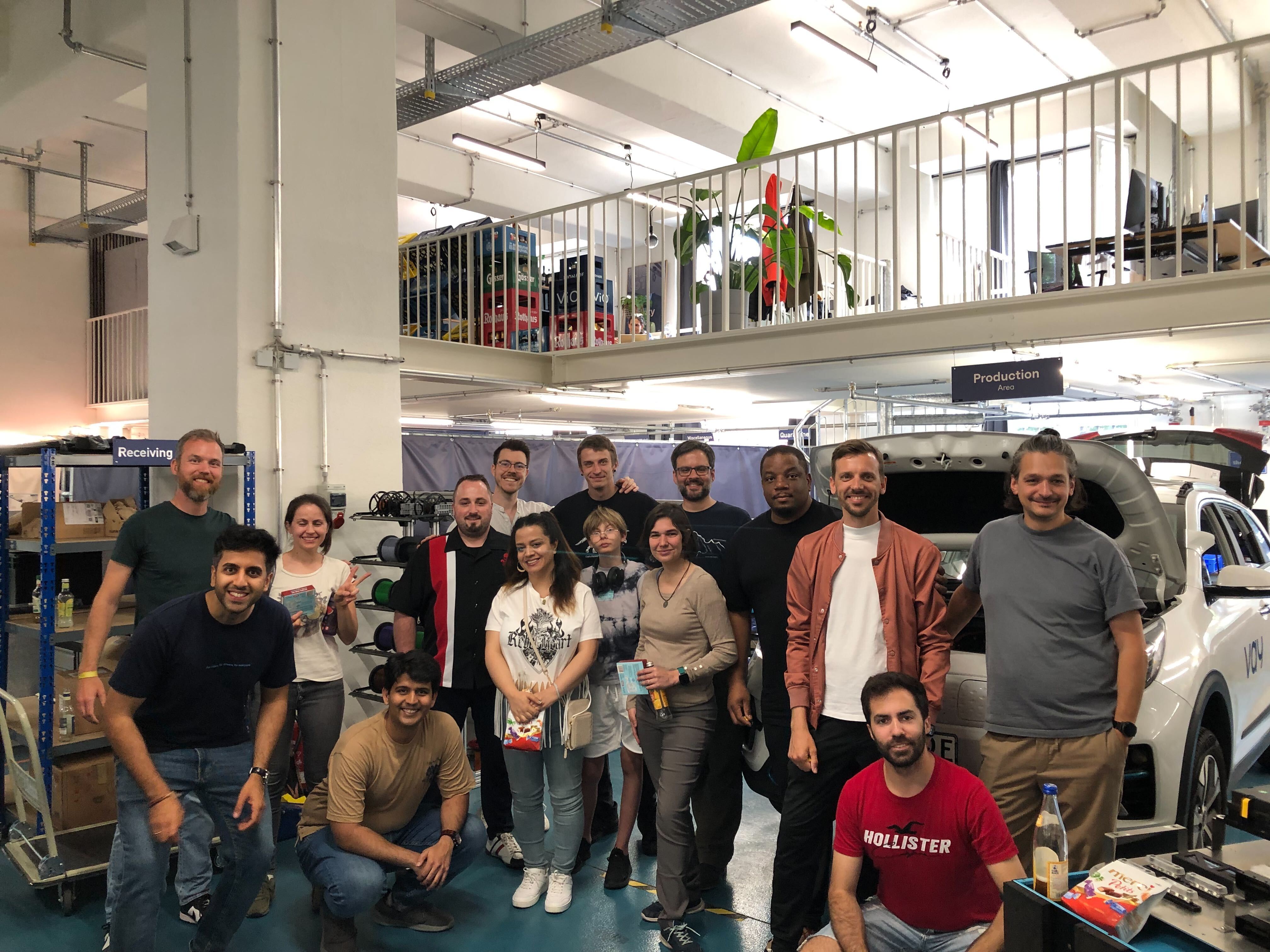 We learn about each other's culture
During our World Food Festival we experienced the culinary part of our various cultures. We shared homemade Indian Samosas, Dal Fry, and Brazilian Pao de Queijo, Goiabada and Brigadeiro as well as Italian Lasagne, Russian Blinis and many more delicious dishes.
At the Festival Mask Builder Session we got creative and prepared traditional and eye-catching accessories for our boat ride through Berlin with good music and lots of good conversations and laughter, before ending the glittering night at our rooftop party location.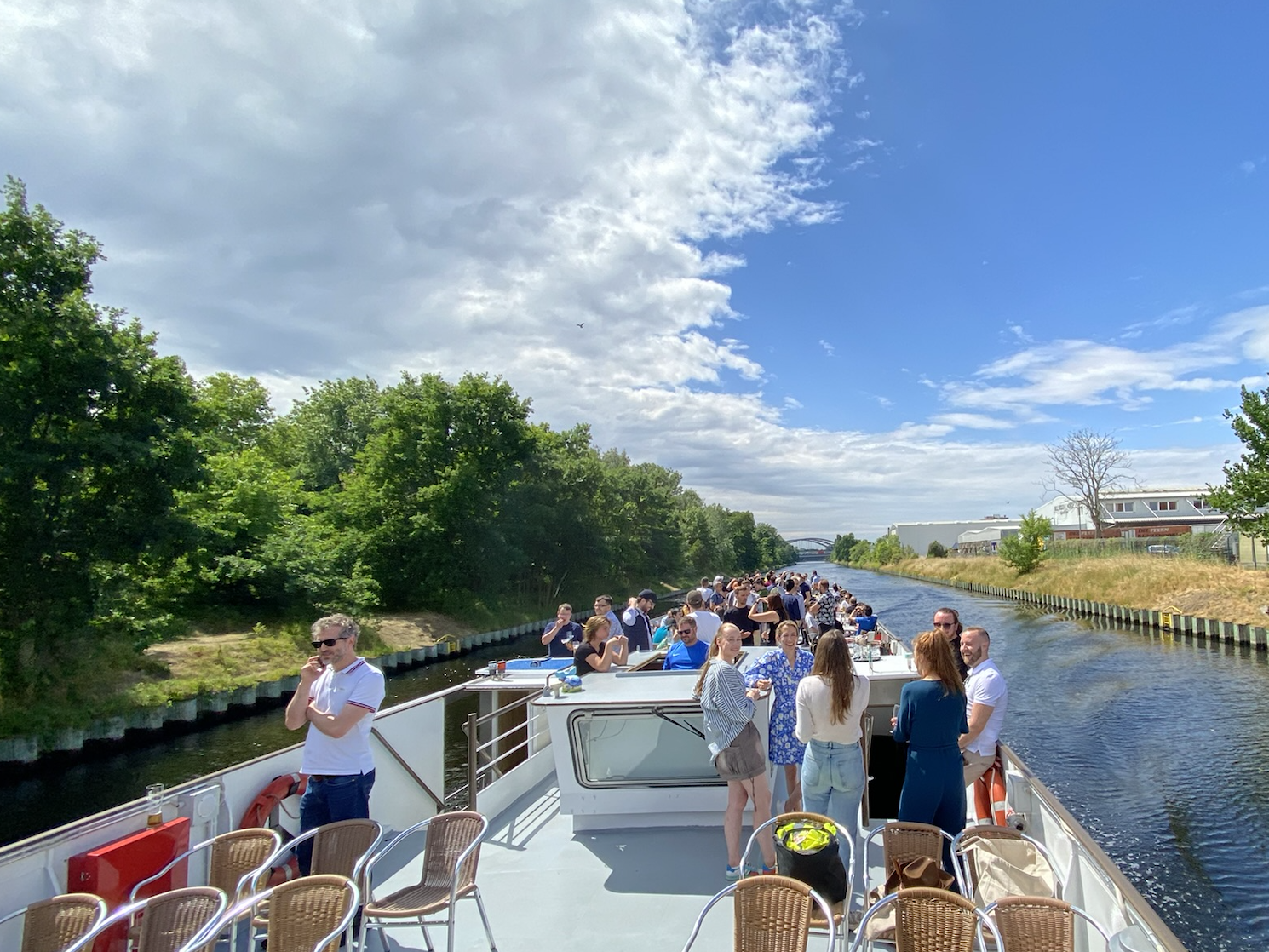 vTalks and Keynote speeches
Next to the external Keynote from Pauline Stockmann (Co-Founder & Clinical Psychologist at Happy Clappy Club) about mental health and wellbeing and the "Coffee Masterclass" by Angelica from Madre Coffee Roasters, our vTalks have been highlights in these days of togetherness. We learned from each other about:
💡"Unconscious bias in the workplace – How can we overcome it?"
💡"Winning – What separates the best"
💡"How to master LinkedIn"
💡"Hacking Tools in Disguise"
💡"Vay Teledrive Academy – Insights on daily teledriving operations"
💡"An Introduction to Vay's Electronics"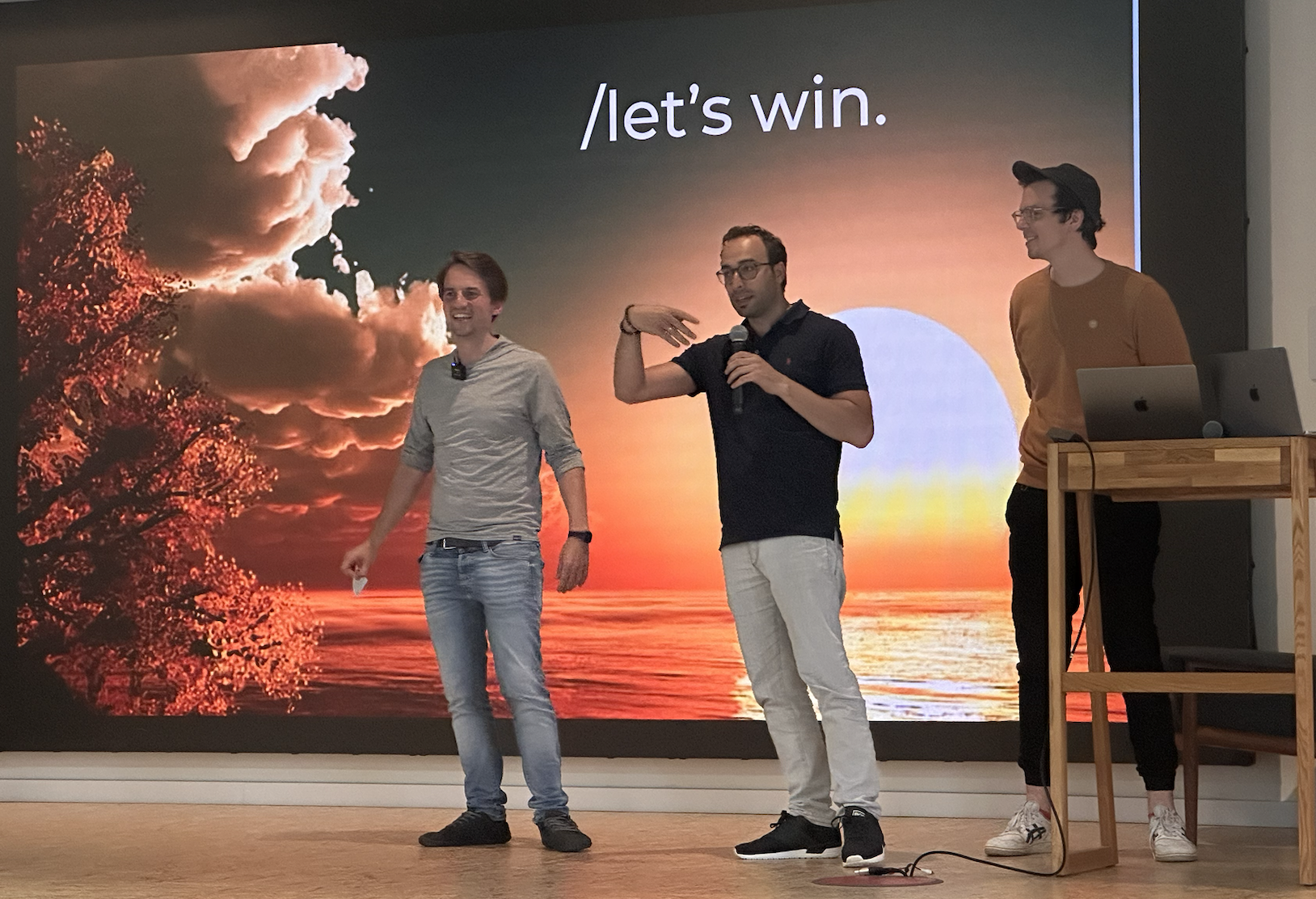 These joint team days have strengthened relationships within and between teams, improved communication about ideas, feedback, or common interests, and fostered creativity and innovation. In addition, we had the opportunity to celebrate our different backgrounds, traditions, and perspectives and the impact of each individual team member. We acknowledged that "we came long vay", looked back at what we achieved in the last months and looked forward to "what is coming our vay".
It is safe to say that we created unforgettable experiences and magical memories!