It's not every day that you celebrate two major company events – our 100th All Hands Meeting and 5 years of working on the future of mobility at Vay – through teledriving (remote driving).
At the heart of Vay lies a mission to provide safe, affordable, and sustainable door-to-door mobility services from Europe to cities around the world.
Last week we gathered to celebrate and reflect on half a decade of revolutionizing transportation through teledriving. We shared our internal company celebration, with families and friends, which gave us the opportunity to celebrate the progress we have made since our humble beginnings.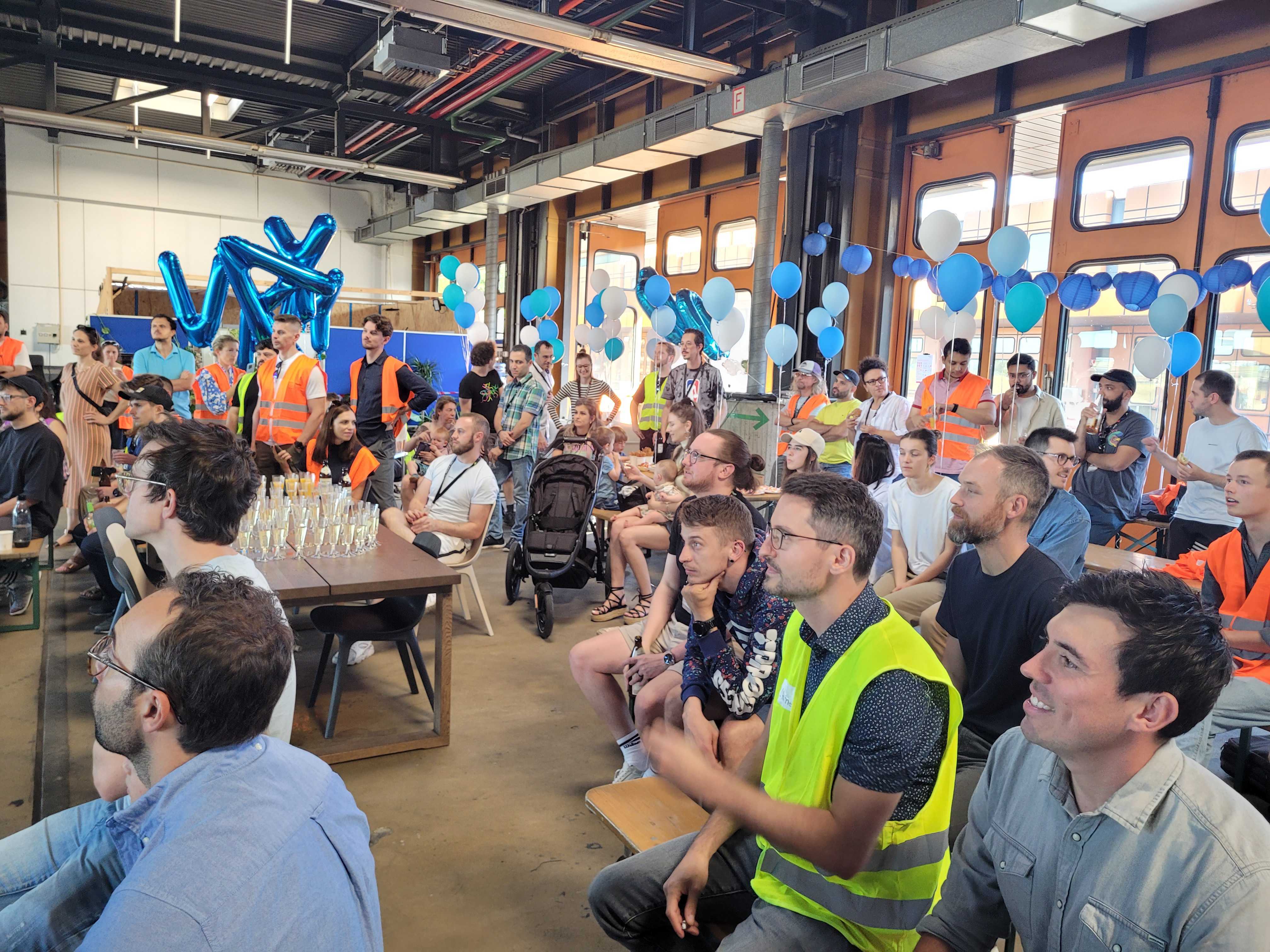 Over the past five years, we've followed our vision:
from delivering beer between Berlin and London in a remote-controlled toy car …
to navigating around the iconic Victory Column in Berlin with a Safety Driver in 2019, …
to successfully raising a $95 million in our Series B round, …
to becoming the first company ever to drive a car with no one inside on a public road in Europe.
All these milestones were real turning points, which were only possible with  the unique and professional team we have built.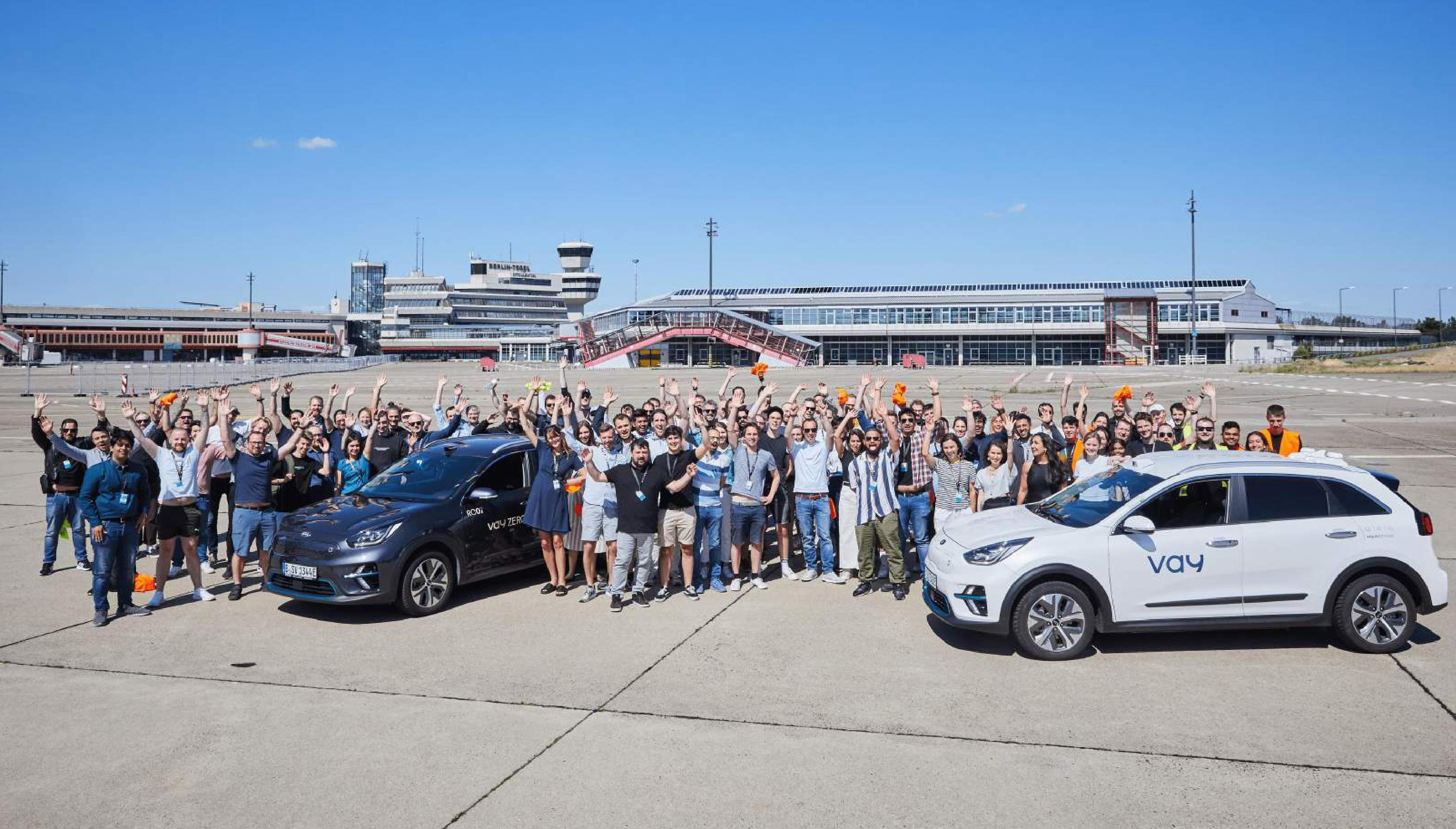 Every journey has its story – today we are the leading teledriving company and have trained and certified 20 teledrivers and we are expanding our horizons by opening an office in Las Vegas. We are proud to build our amazing US team, explore the US transportation market and prepare to launch our first door-to-door teledriving mobility service in the future.
As we raise our glasses to 5 years of Vay and our incredible achievements, we're filled with gratitude for every challenge, every win, and the relentless spirit of our team. 
Cheers to the bright future of teledriving!