In early June, our team from around the world spent four days together at our second vConnect in Berlin – a company-wide gathering held twice a year with team-specific and company-wide off-sites, workshops and fun. After all these months of working remotely, vConnect was a great chance to meet colleagues we had never seen in real life.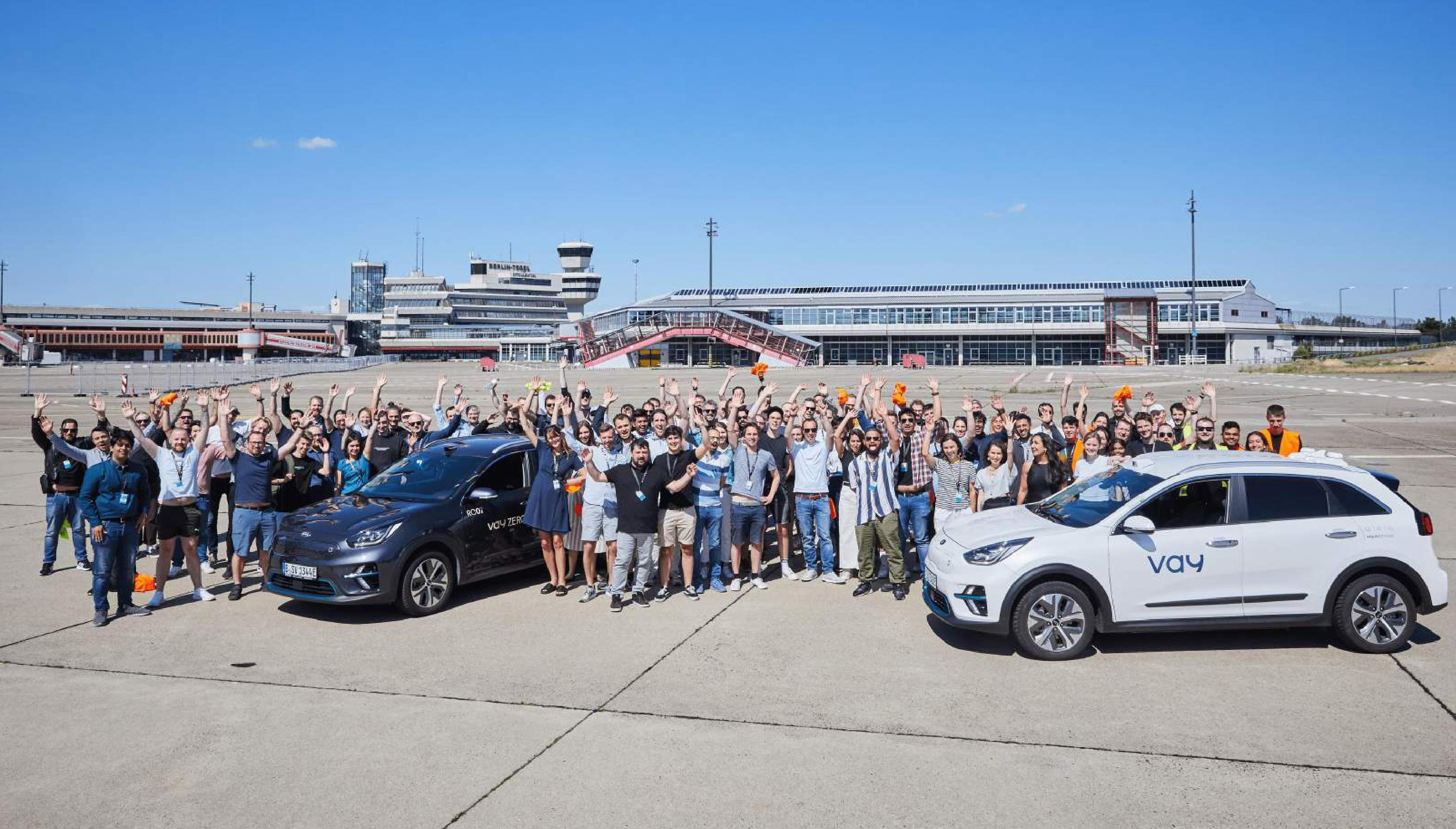 We connected
vConnect – the name says it all. Connecting with over 150 colleagues was at the heart of the event. Cool locations to connect included our hangar in the Urban Tech Republic at the former Tegel Airport, where we run a testing ground for our teledriven cars.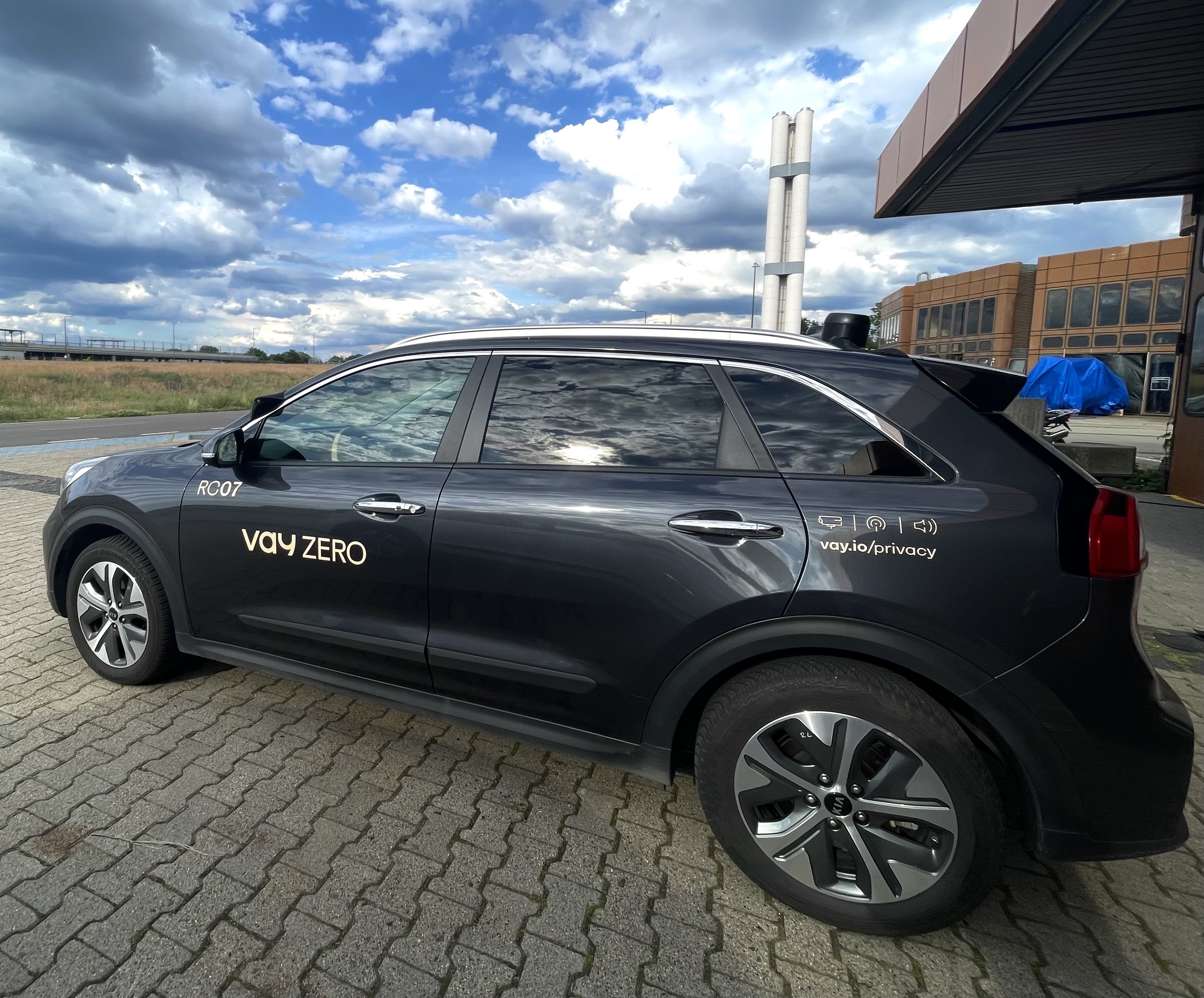 Special highlight: Our employees had the unique opportunity to test out our first ever teledriven service, VayZero in order to make their way to Tegel.
Connecting through various growth sessions, hackathons and fun activities helped to build trust amongst each other, which is our key to success for building an innovative product.
We grew our skill set
Our diverse and knowledgeable team is a magnificent asset. As part of vConnect, some of our employees offered to share their expertise and learnings in our vTalk format, for example regarding product liability, hardware security or data-driven PR. In our "growth sessions", team members and trainers taught us advanced C++ programming, SQL & Data Analytics Fundamentals and 3D printing. In these talks and training sessions, we learnt from each other and exchanged ideas and knowledge to fuel collaboration.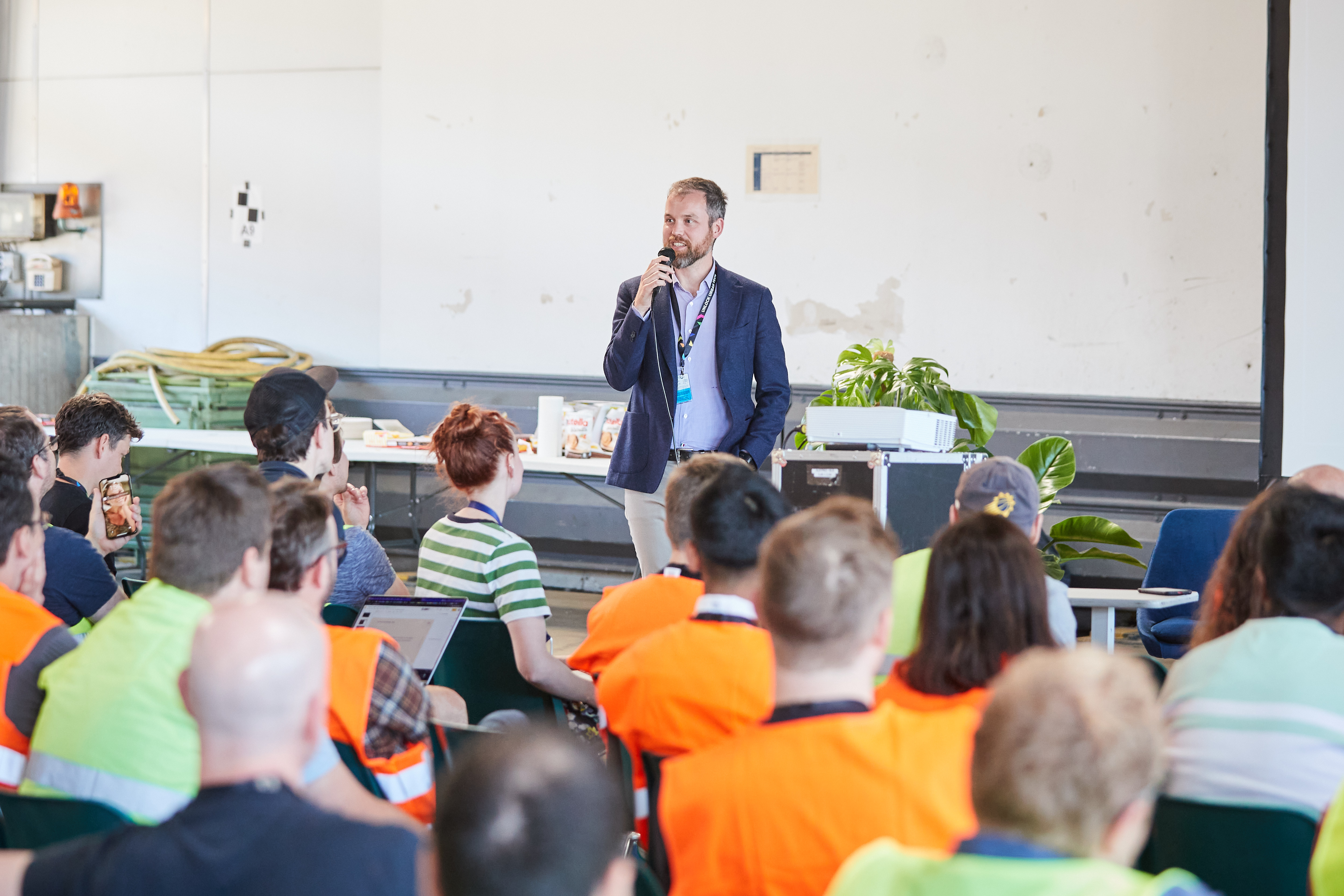 Insights from one of our investors from Project A, Florian Heinemann, helped to understand the current market situation and how to build highly effective and happy teams at different stages of a company.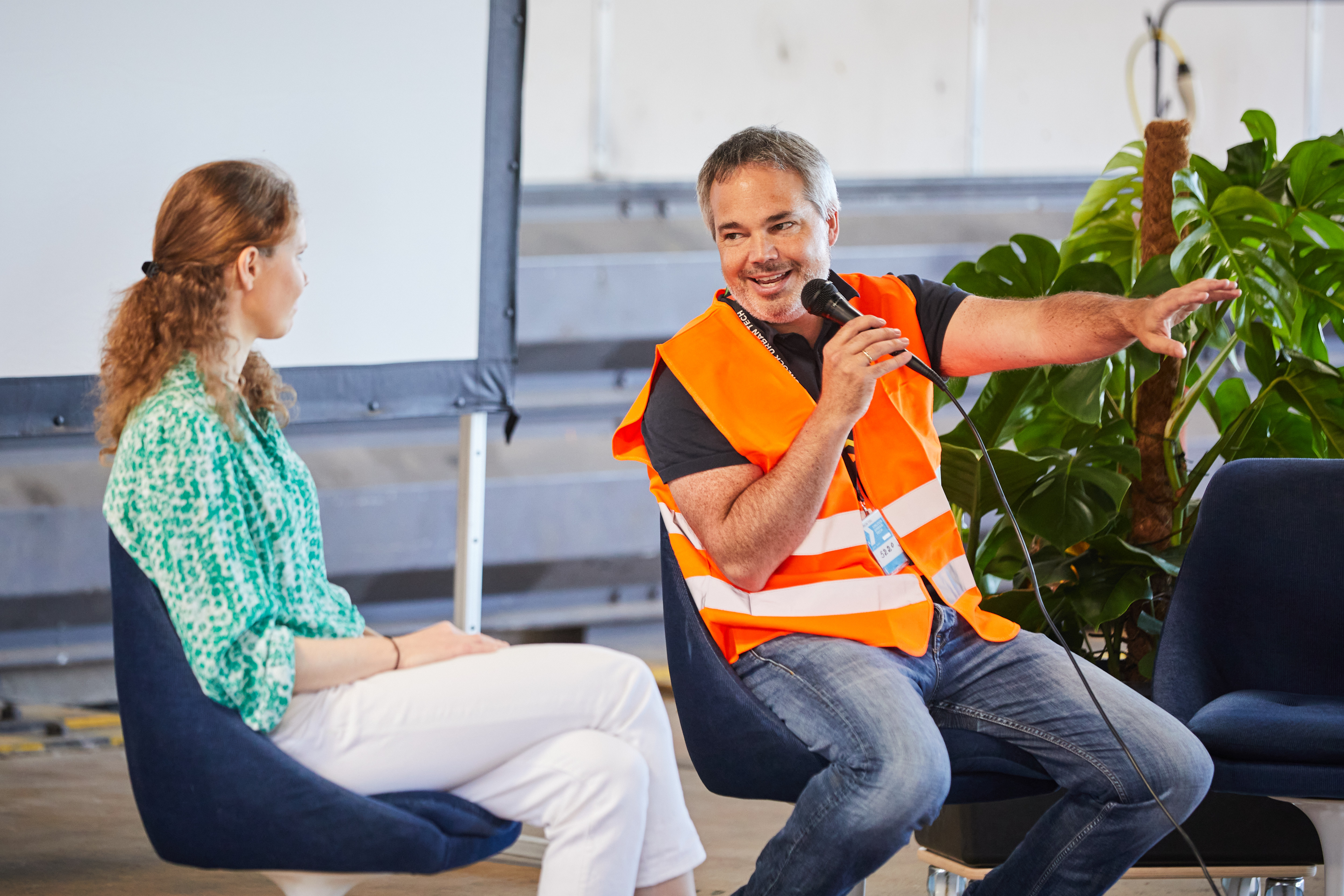 We built
We also came together to bring our values to life: to pioneer change and to create magic. In two-day-hackathons we tackled some of our challenges and built "close to magic" solutions for them. One team worked on the safety case for a LIDAR-assisted Autonomous Emergency Braking System, others added an internet satellite to our stack and a different team worked on VayVoice to define the personality of our future voice assistant.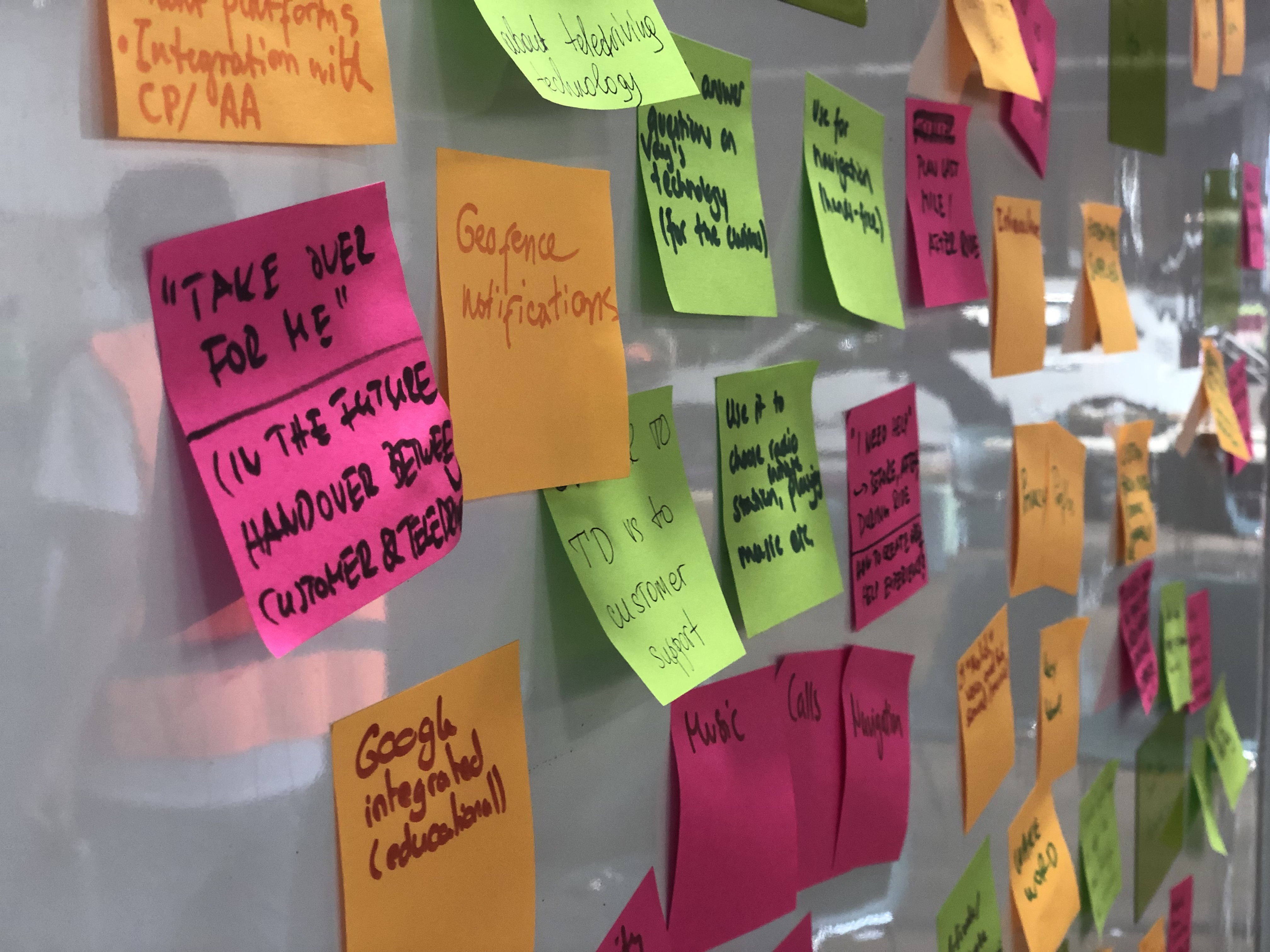 We had fun
Mornings started with yoga or power workouts and days ended with a bus tour, a cocktail workshop or kayaking. The "Mars Mission Impossible" Party in one of Berlin's clubs was the phenomenal highlight of the week that showed us: Nothing is impossible. Together we can solve transportation in metropolitan areas.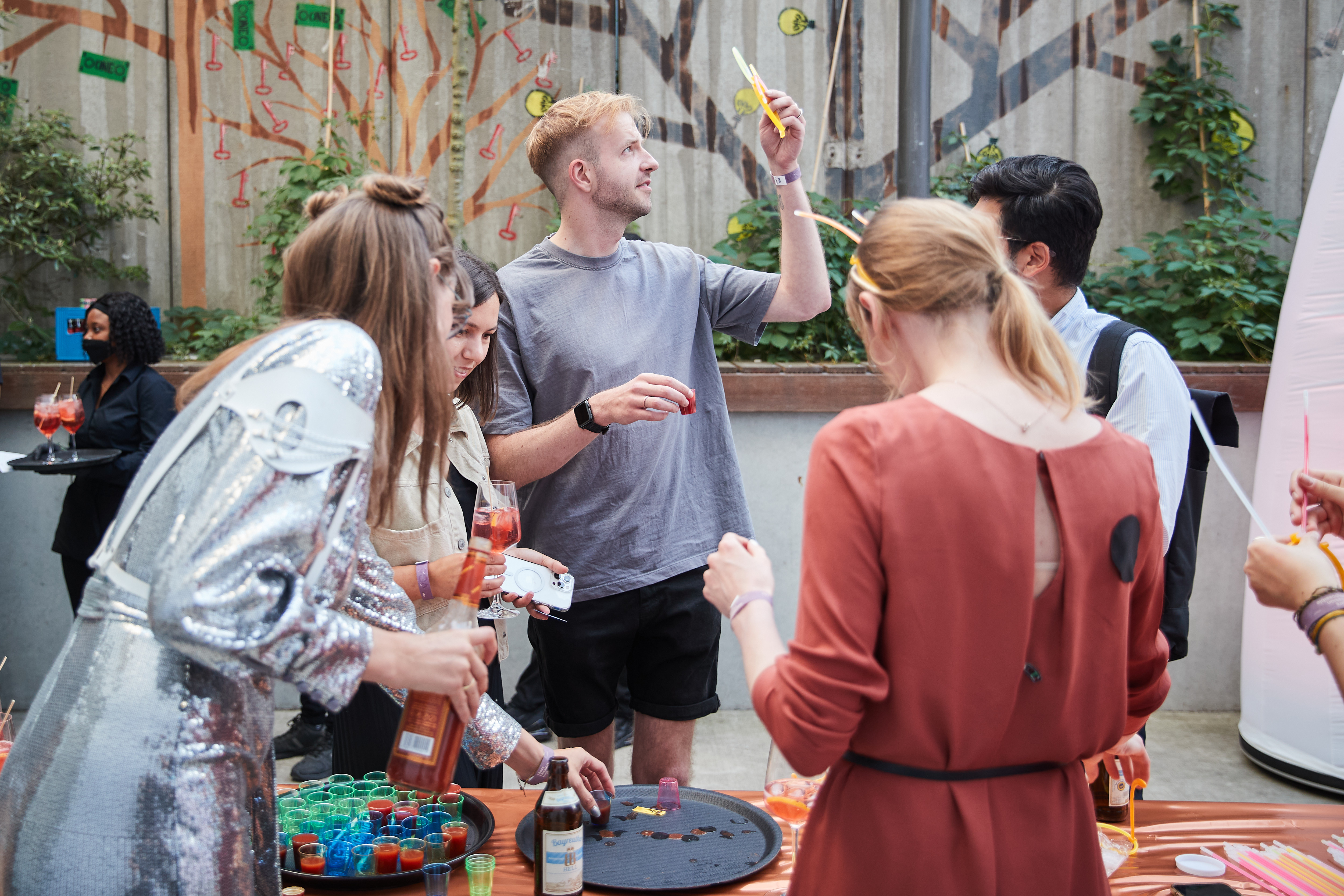 This was the schedule for our vConnect edition 2: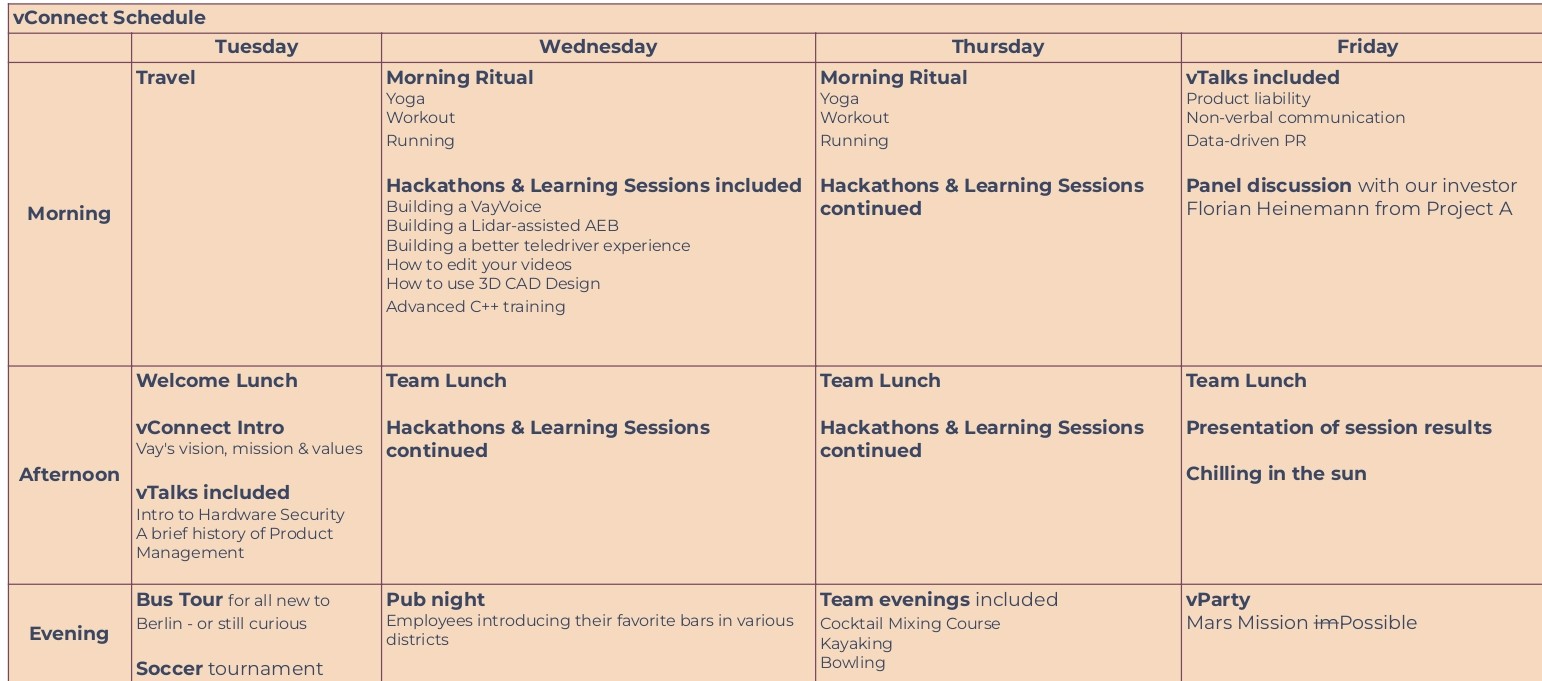 We are all beyond excited to kick off our vConnect edition 3 in half a year.