Connaire Wallace is the Global Talent Acquisition Manager at Vay. His role is to streamline and lead our talent function to ensure we are best positioned to hire the world's most exciting talent to lead mobility into a new age, while focusing on creating a diverse and inclusive culture across the company through innovative hiring strategies.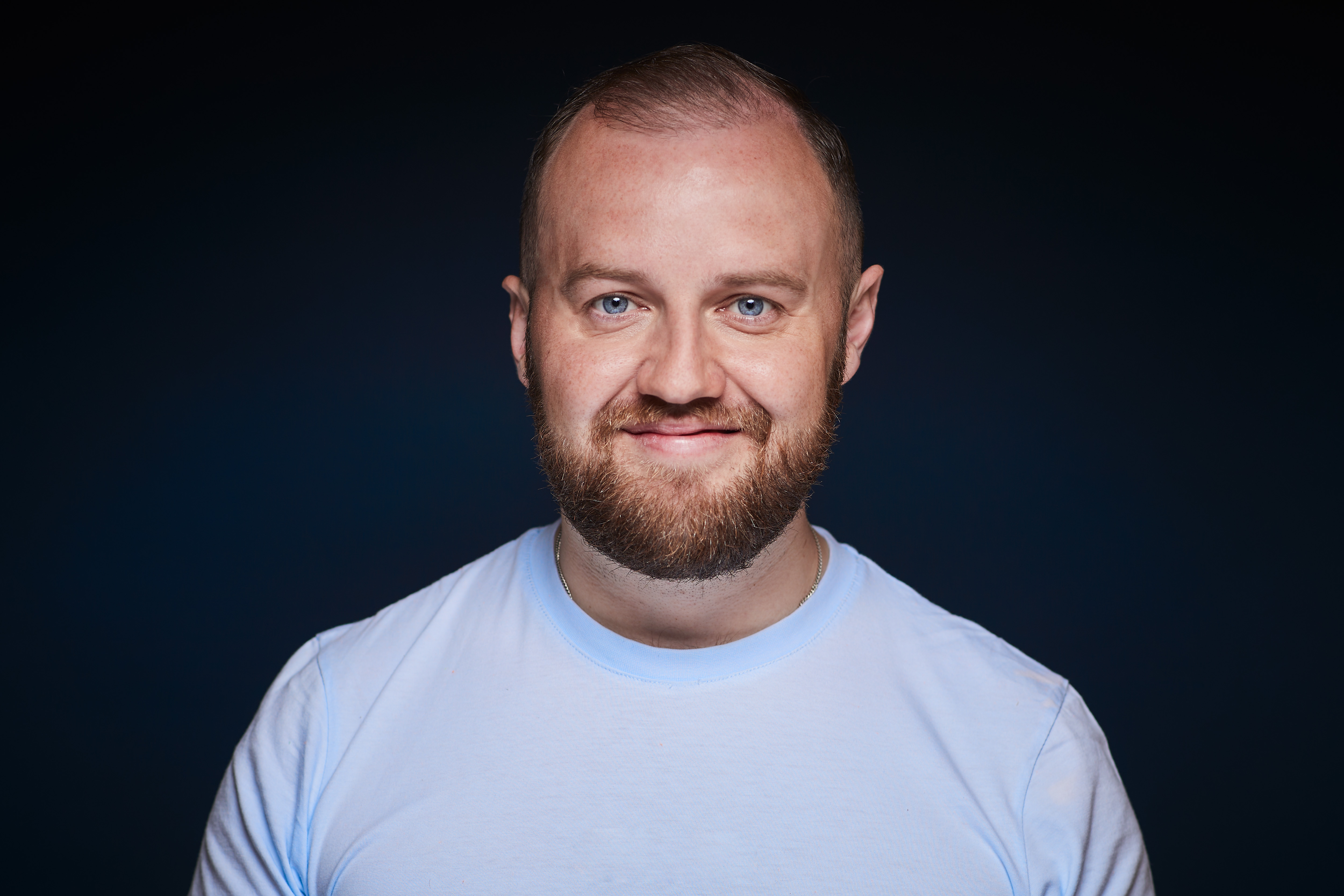 Tell us a bit about your career before joining Vay. How did you get into talent acquisition?
I have always had a passion for people. I take great pleasure in meeting new people from all different walks of life, and for me, there is no better industry than talent acquisition to do this. My enthusiasm stems from my ability to help people achieve their dreams. I am fortunate to be able to help shape careers through my knowledge and advice, and see people achieve goals they have been striving for since they left school, or even take their careers in a different direction.
I've had a wealth of experience in talent acquisition over the years, first on the agency side at Oho Group, a VC-funded company based in London where we built the Scottish business, and then at Adecco Group. My ambition has always been to build scalable processes that take into account factors like candidate experience, employer branding, data analytics, diversity and more, rather than just "hiring people." This mindset led me into the startup world, where I worked at some of the most disruptive tech companies in the world, such as Klarna, which is now one of the most valuable private fintech companies in the world, before moving to Rasa, which is pioneering AI platforms for open source and enterprise customers.
What do you consider to be the state of the art in recruitment and how do you implement it at Vay?
The most fundamental aspect of creating a team of world-class talent, in my opinion, is trust. This should be at the heart of everything we do. A relationship without trust is like a car without power. You can stay in it but it won't go anywhere.
In the talent space, the first thing we need to do is build a base layer of processes that provide the foundation for long-term trust with hiring teams, external stakeholders and candidates alike.
Ensuring our data quality is high and our communications are accurate and timely will allow us to truly engage with stakeholders to grow our teams.
Candidate trust is also more important than ever in 2022. We are no longer in a market where candidates accept the first offer they receive. This has led to a positive shift in mindset, which means that interviews are conducted in a way that reassures the candidate that the company they work for is the right place for their career. With all the applicants I have the pleasure of speaking to, the main criticism of companies is communication, or the lack of it. Wherever possible, we should provide personal feedback to applicants, whether positive or constructive, to create awareness in the marketplace that we care about the experience applicants have with us, regardless of whether they end up working for us or not.
What makes Vay exciting as an employee?
Where to start? There are so many reasons!
Personally, I love being at the forefront of technology to create a new future. That's something Vay offers in abundance. The chance to be involved in a challenge that will change the way mobility operates, first in Europe and then globally, gives us all the opportunity to create a real legacy in our careers – who wouldn't want that?!
As a company, we are less than 4 years old, but have an incredibly diverse team from over 30 countries. The exposure, education, and collaboration of different ideas/concepts that come from such a diversity of cultures and backgrounds is the formula for incredible innovation opportunities.
We also have some of the most creative and intelligent minds in the technology and automotive industries on our team and among our investors. It's truly incredible to work with these people on a daily basis and have an environment that fosters continuous development on both a professional and personal level.
How do you figure out if somebody is a match for Vay?
To successfully join Vay, we look for five consistent attributes that reflect our company values.
To pioneer change
We need innovators, people who don't rest on their laurels and share our vision: To solve transportation in metropolitan areas. Because we do work that has never been done before, we need to constantly improve everything we do every day. It's great to develop a 1.0 process, but to create a truly great company, we all need to constantly improve our products, processes and workflows to stay at the forefront of innovation.
To fuel collaboration
One of the most incredible things about Vay is the fact that our team combines talent from multiple worlds: from automotive and safety engineering to software, product, regulatory, operations and many more, which provides wonderful learning opportunities.. We also need people who are team players and confident enough to question decisions in a positive way, but who are also open to other points of view.
We drive action
We need employees to take responsibility for their own work as well as that of their team/function. We are all co-owners of Vay, so we owe it to ourselves to take positive action to ensure that the company continues to thrive and grow.
We build trust
We are looking for people who will follow through on their commitments, and if you don't know how to do something, just ask! Humility is a great personality trait. We are all human and make mistakes.
We create magic
Last and certainly not least we are a startup and a unique one in the automotive industry! We bring together talent from different industries and disciplines to add value to our product! That's why we aim to foster ideas and collaboration, while innovation is at the heart of our daily ethos. Join us and dare to change the world of transportation!
Can you tell us more about the hybrid format at Vay/remote working options?
At Vay, we foster an inclusive work environment that meets everyone's needs.
We have the opportunity to work fully onsite in our super cool waterfront office in "The Drivery" in Berlin, which is also home to many other automotive technology startups.
We have a 70% flex option, which means three out of ten working days (or more if you want) are spent in the Berlin office. This is the way the majority of the company works. It offers the best of both worlds and our office is one where employees really enjoy spending time!
For those who work further away from Berlin or outside Germany, we also offer the possibility of remote work, which we wholeheartedly support. We also host two week-long company events in Berlin every year, called vConnect. This is a great opportunity to bring people together from all over the world to exchange ideas, share our successes and plan our future.
What do you hope to achieve at Vay?
To be a part of a company that creates history in Europe, to be at the forefront of how transportation moves into a new age. I want to support this by creating a talent function we can be proud of that supports cultural diversity and focuses on quality whilst we grow.
If our talent team continues to hire fantastic talent and Vay continues to make innovative leaps with our products, this will create a company that everyone in the mobility and technology industry will want to work for!
What do you like to do when you are not working?
If it's a sport I will play it! I'm a bit of a football fanatic and I'm a season ticket holder at Hibernian FC from Edinburgh (greatest football team in the world).
The pandemic has also turned me into a bit of an evening gamer and you'll often find me in the "Gulag" in Call of Duty – Warzone.
I have a wonderful one year old daughter, Harper, who has just started walking which now means all of the above is null and void, and I spend most of my free time shadowing Harper around the house and trying to prevent her from breaking her mummy's ornaments!