Dan is working at Vay as a teledrive trainer. All teledrivers are specifically trained to drive a car remotely. They receive vast practical and theoretical training at the Vay Teledrive Academy and will finish with a teledriver certificate. In their training, they learn how to deal with all potentially upcoming traffic situations and are specifically skilled in defensive and safe driving requirements. In order to become a teledriver applicants need to have a driver's license as well as a certain suitability for remote driving.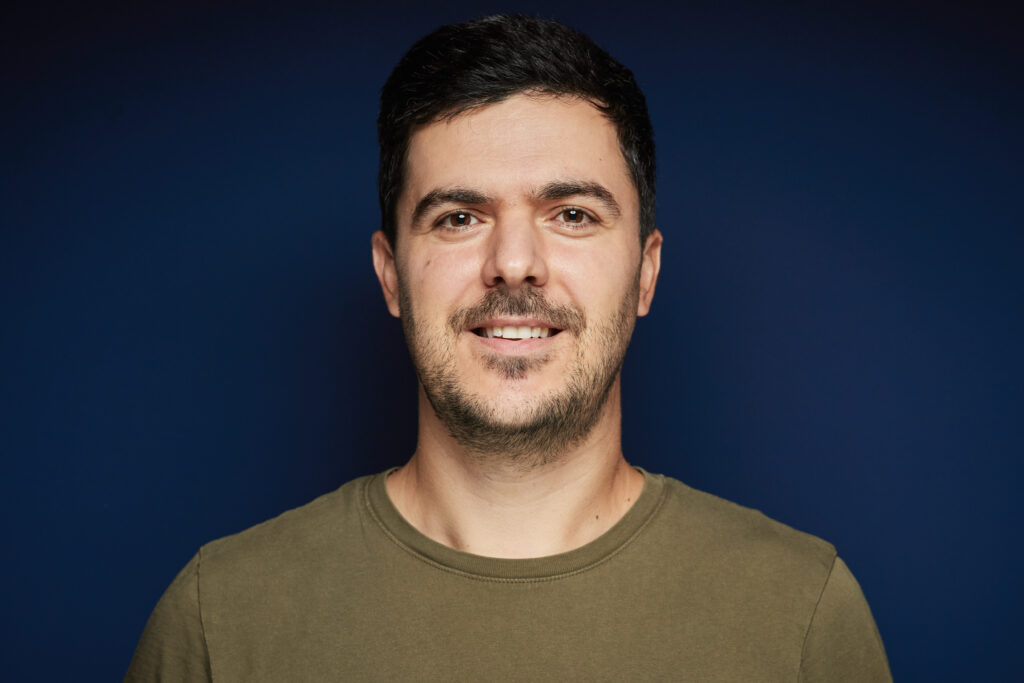 Dan, tell us a few things about yourself.
I love to travel but I feel like I never get to travel enough. I'm a man of many passions and hobbies including being in nature, aquascaping, growing bonsai plants, cycling, driving cars, hiking, and movies. Currently struggling to learn German but I practice as much as I can with my German-speaking colleagues.
What attracted you to work with Vay?
I like the different approach Vay has towards autonomous mobility. I really believe since the beginning that this will have a huge impact on the automotive industry. Secondly, I like the team culture. When I joined Vay in 2019, we were 28 people from over 20 countries. Now we are more than 150 with more than 30 nationalities. We have a very international team all working together and sharing this experience.
What do you like the most about working as a teledriver?
It's a completely unique and different job from any other job I can think of. This job helps change how all of us can move  in urban areas. And we are achieving that by remotely operating a vehicle, even from miles away. How cool is that?!
How does it feel to work in an office instead of being out on the road like a taxi driver?
Way better. You have the comfort of an office, with other people around you, so you are never alone. You can take coffee breaks and chat with your colleagues or just have lunch together.
What are the qualifications you had to have to land the job of one of the first teledrivers at Vay?
I never worked as a professional driver, but I always had a passion for driving cars in general. I participated in an intensive training with Europe's largest motoring association Allgemeiner Deutscher Automobil Club (ADAC) for PKW (passenger cars) with a theory session followed by a practical session on the test track.
Also, my enthusiastic character might have played a role. I am a very open and communicative person which allowed me to build up a set of skills from different work domains. I think the most important skills that are relevant for teledriving (apart from very good driving skills) are a strong sense for safety and responsibility.
What kind of training do you have to do at Vay?
This is the best part of this job. I am responsible for training the first generation of commercial teledrivers (that's what I like to call them). In order to become a teledriver, the trainees have to go through our Vay Teledrive Academy, which includes:
Theory sessions
Theory test
Intensive practical training
Getting certified before driving into public streets
What's your favorite part of the job?
Training the future teledrivers and working with people from different countries and backgrounds together as a team in our office.
Explain to us what a usual shift looks like.
Coffee or tea from 8am while we go through the plan for the day for 15-20min
Following the rest of the day executing engineering tests and/or training the new employees
Sometimes we also have important demos, where we pick up external visitors from different locations within the city and teledrive them back to our Berlin office, or Hamburg office. I have teledriven politicians, investors and journalists.
Do you think teledriving could be the job of the future for drivers?
Definitely yes, it is safe, comfortable, and more sociable. You are also getting paid per hour and not per ride.