We are more than excited to share that our co-founder and CEO, Thomas von der Ohe, was named "Founder of the Year" by the Startup-Verband.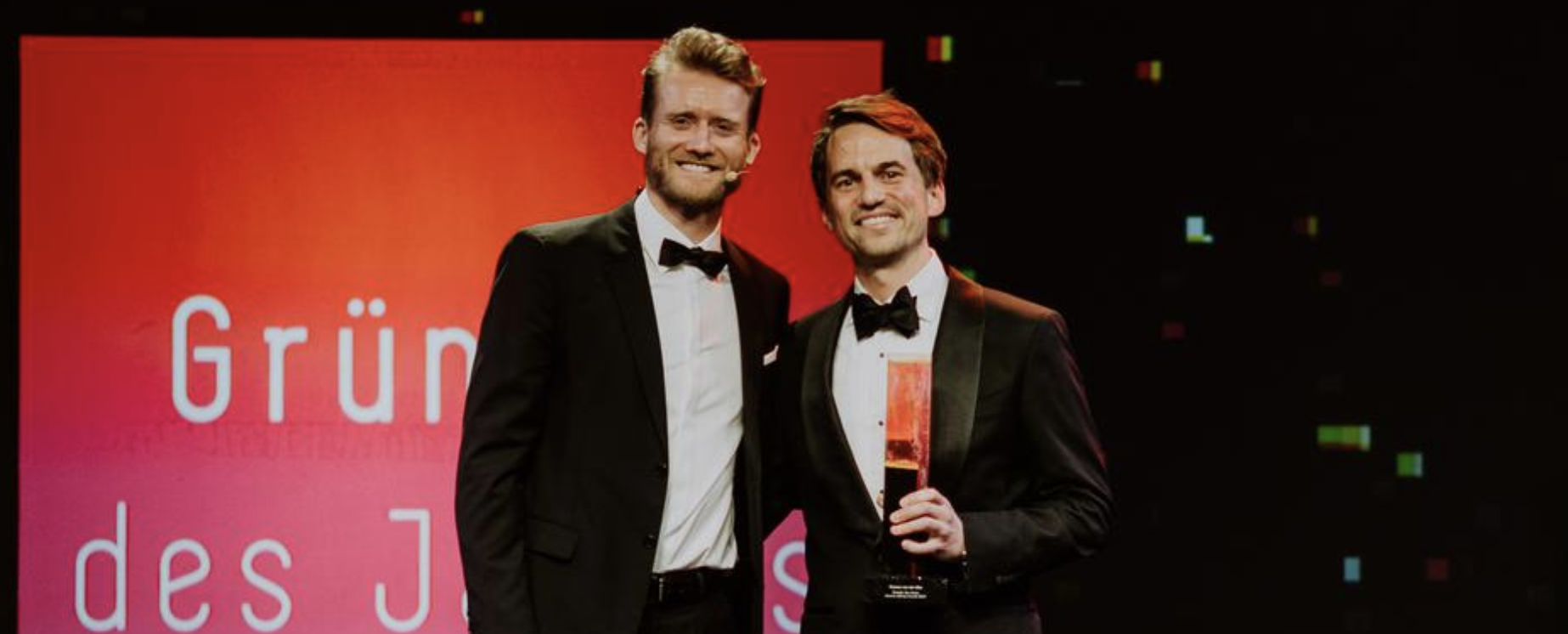 On May 11 2023, the German Startup Award ceremony was held in Berlin. This exciting event is organized by the Startup-Verband and attended by many inspiring guests, including our Chancellor Olaf Scholz.
As the representative and voice of startups in Germany, the German Startup-Verband (German Startup Association) aims to create a favorable environment for startups and to promote their interests vis-à-vis politics, society, and the economy.
This event brings together innovative and forward-thinking minds and incredible special guests like Düzen Tekkal, Nico Rosberg, Janne Müller-Wieland, André Schürrle.
This year Thomas was nominated in the category "Founder of the Year", together with David Nothacker (co-founder & CEO at sennder) and Hanno Renner (co-founder and CEO at Personio).
Thomas, as well as the whole Vay team and Vay's supporters, are happy to have won this prestigious award. In 2022 it was won by Jochen Engert, founder & CEO at Flixbus.
Thomas says: It has been an incredible journey so far, building Vay with Fabrizio and Bogdan. We founded Vay with the mission to bring sustainable, affordable and door-to-door mobility services to the city – enabled by teledriving (remote driving). The realization of our vision is not easy – but the support and encouragement of my team, investors, and mentors have helped me push through the challenges and continue on this path.
For Thomas this award is not just a recognition of his personal achievements, but it is a recognition of the entire Vay team's contributions to make cities more livable. Together we continue to make the impossible possible!
We are excited to reach our next milestones: While close cooperation with Hamburg is underway for the launch in Germany, we work together towards a possible launch of our teledriving service in the United States.
Congratulations to the other winners Mona Ghazi (Optimo), Dr. Alexander Glätzle (planqc), Jenny von Podewils (Leapsome), Tina Dreiman (better ventures), Fridtjof Detzner (Planet A Ventures, Jimdo), Gülsah Wilke (2hearts), Christoph Schmitz (Acker).