Co-Founder and Director of Engineering – Teledrive Experience, Bogdan Djukic, organised a highly engaging hackathon as one of our main team activities during vConnect. Our talented experts from diverse fields came together to collaborate across teams.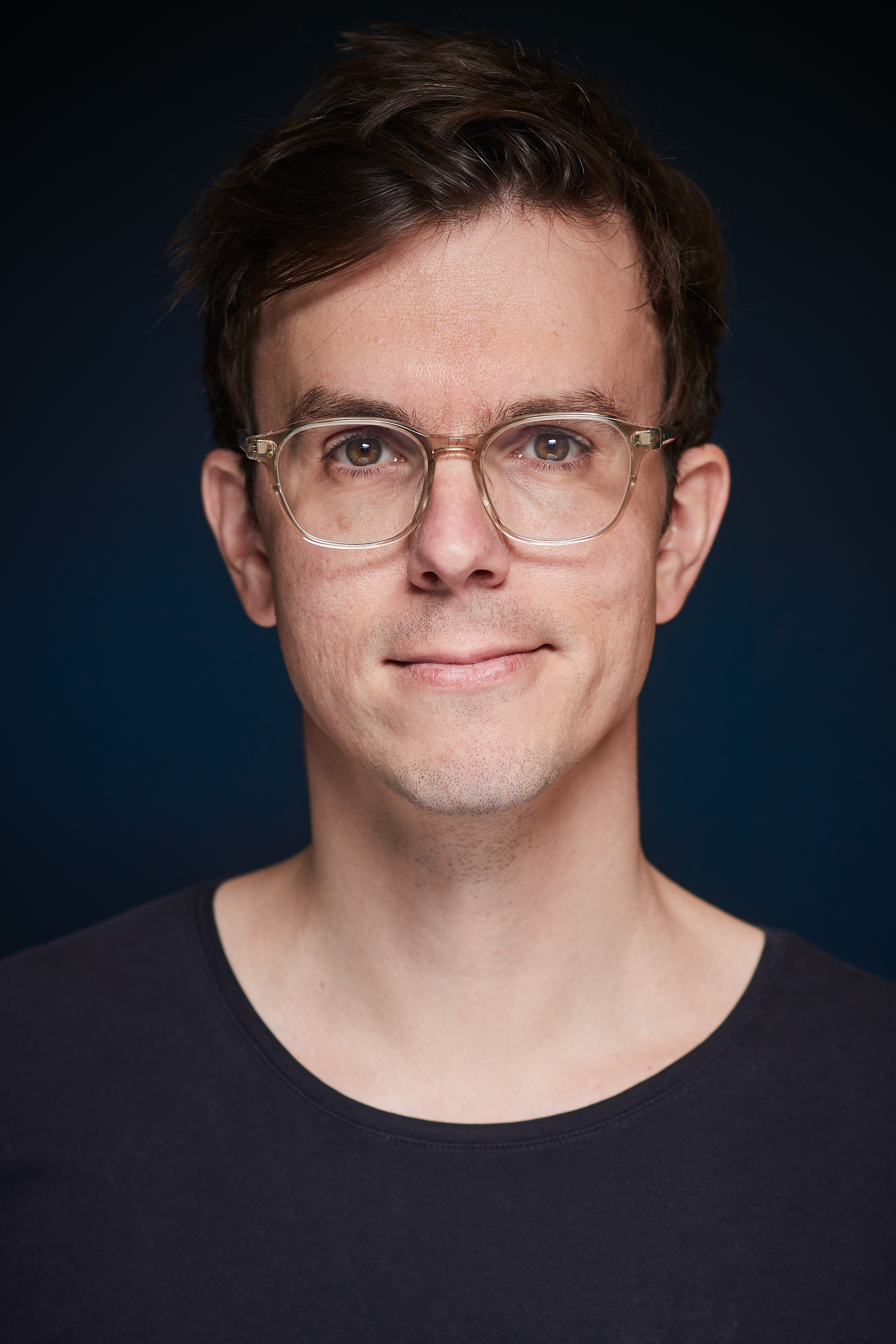 Bogdan is a highly valued engineering lead at Vay, who is our expert for the Teledrive Experience, which encompasses all product areas related to Teledrivers, such as real-time, low-latency video streaming. With his impressive background as Team Lead at Microsoft and Senior Software Engineer at Skype, as well as a total of 15+ years of experience in shipping enterprise and consumer facing software products, he learned how to tackle complex challenges and lead engineering teams through periods of ambiguity.
"After 34 submitted hackathon ideas, 1.5 days of building, 45 pizzas and 45 bowls we were able to listen to 10 incredible hack pitches." – Bogdan
But let's start from the beginning:
Bogdan, what was the task for the hackathon? Were there any restrictions on the team's work?
"Our team at Vay consists of a quite diverse group of amazing professionals with unique skills and talents. Their combined knowledge and passion make Vay an incredible hub of creativity and innovation. The hackathon used this power to think forward and drive new action with no restrictions except the time limit!"
After gathering many ideas, evaluating them and forming teams around these ideas, Bogdan kicked off the hackathon with ten different groups, each with their own challenge to solve.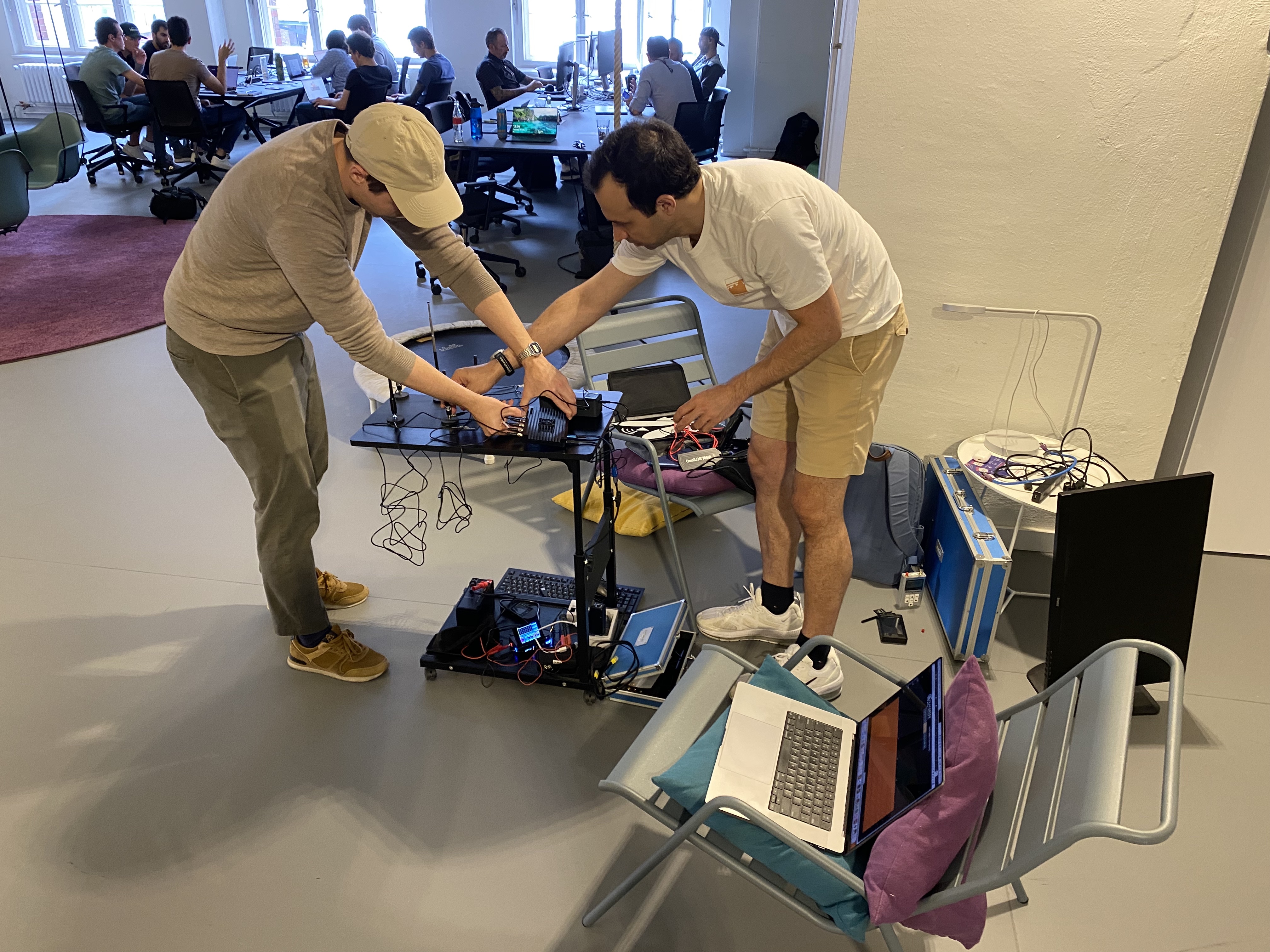 Here are some of the ideas, our team worked on for 1.5 days:
Audio Haptic G-force Feedback: G-force feedback is essential for the safety of driving. Our teledrive station has visual cues to inform the teledriver of the relative g-force. Esther Daweke, Richard Schubert, Srikanth Mangipudi and Thierry Backes worked on this helpful innovation to provide additional haptic and audio feedback for braking & throttle, using a vibrating seat and audio synthesis.
Silence is not golden: Dmytro Makarenko, Artem Kushnir and David Gossow used the promising ML approach to increase the efficiency of finding video files for specific scenarios in a big database of Vay's video recordings from teledriving sessions. These video files would be then used in ML training pipelines.
VayGPT: Just like every other company, we have various information sources. Ebrahim Bararian, Bartosz Tomczyk, Bruno Ribeiro da Silva, Adam Balazs and Philipp Leufke worked on an innovative Vay internal AI tool, which they call VayGPT. The potential use cases are limitless: Querying and summarising information from various platforms (Google docs, Jira, Github, Slack,…), identifying inconsistencies within documents, assuring better quality processes, correlating different data sources to generate answers, extracting crucial information like action items and important discussions from the meetings, summarising long slack threads… This tool will be a real help for us at Vay.
Vehicle Status Panel: Kiril Vuchkov, Guilherme Müller, Ezequiel Arnaude, Jan Lack and Vladimir Vinogradov won first place in Vay's hackathon- and quite rightly so. They worked on the challenge to keep critical information always up to date. They achieved this by creating one panel – instead of various information sources – to concentrate all the information in one place (e.g. vehicle type, configuration, hardware, software). Congrats to the whole team for this amazing idea!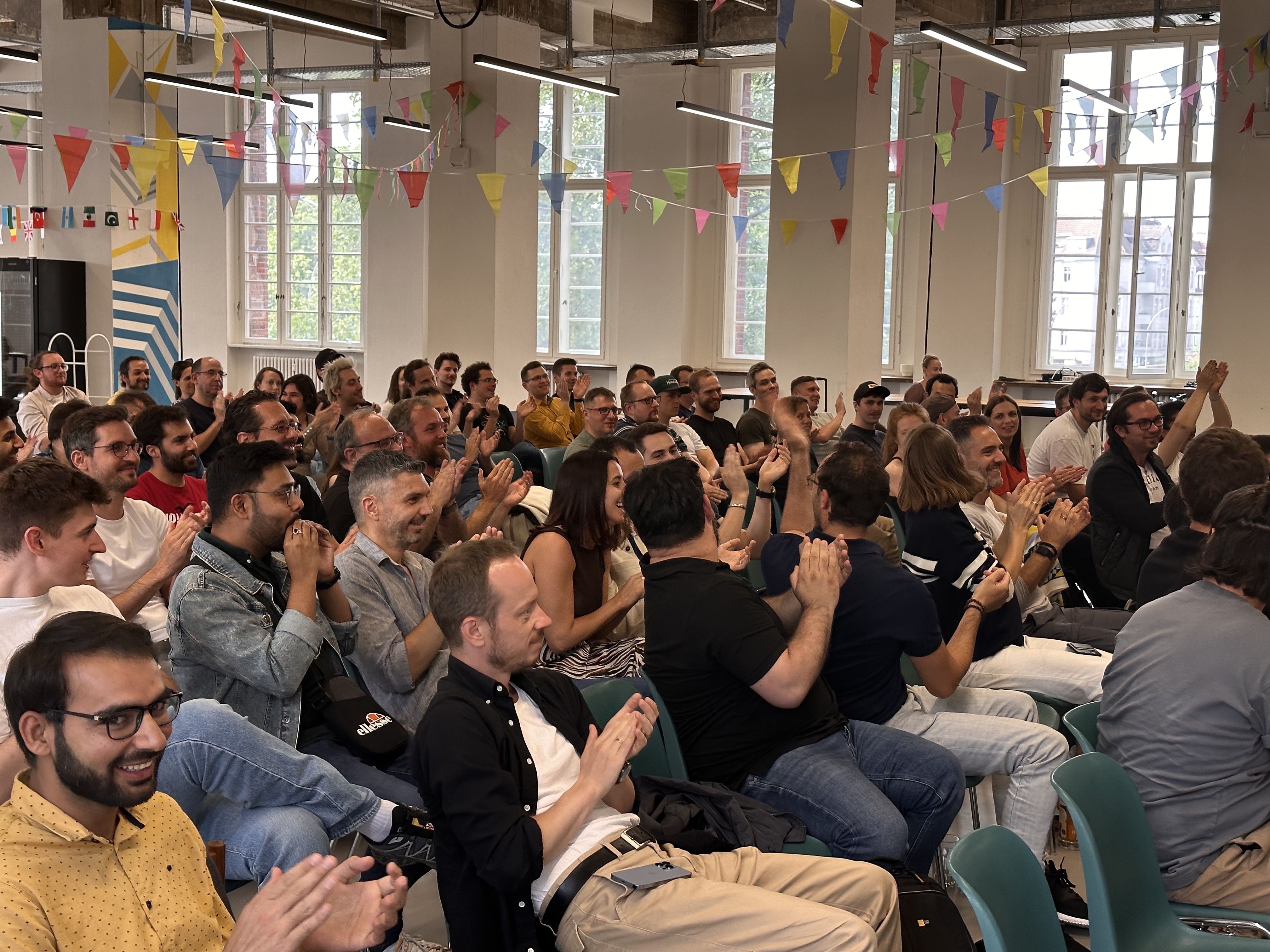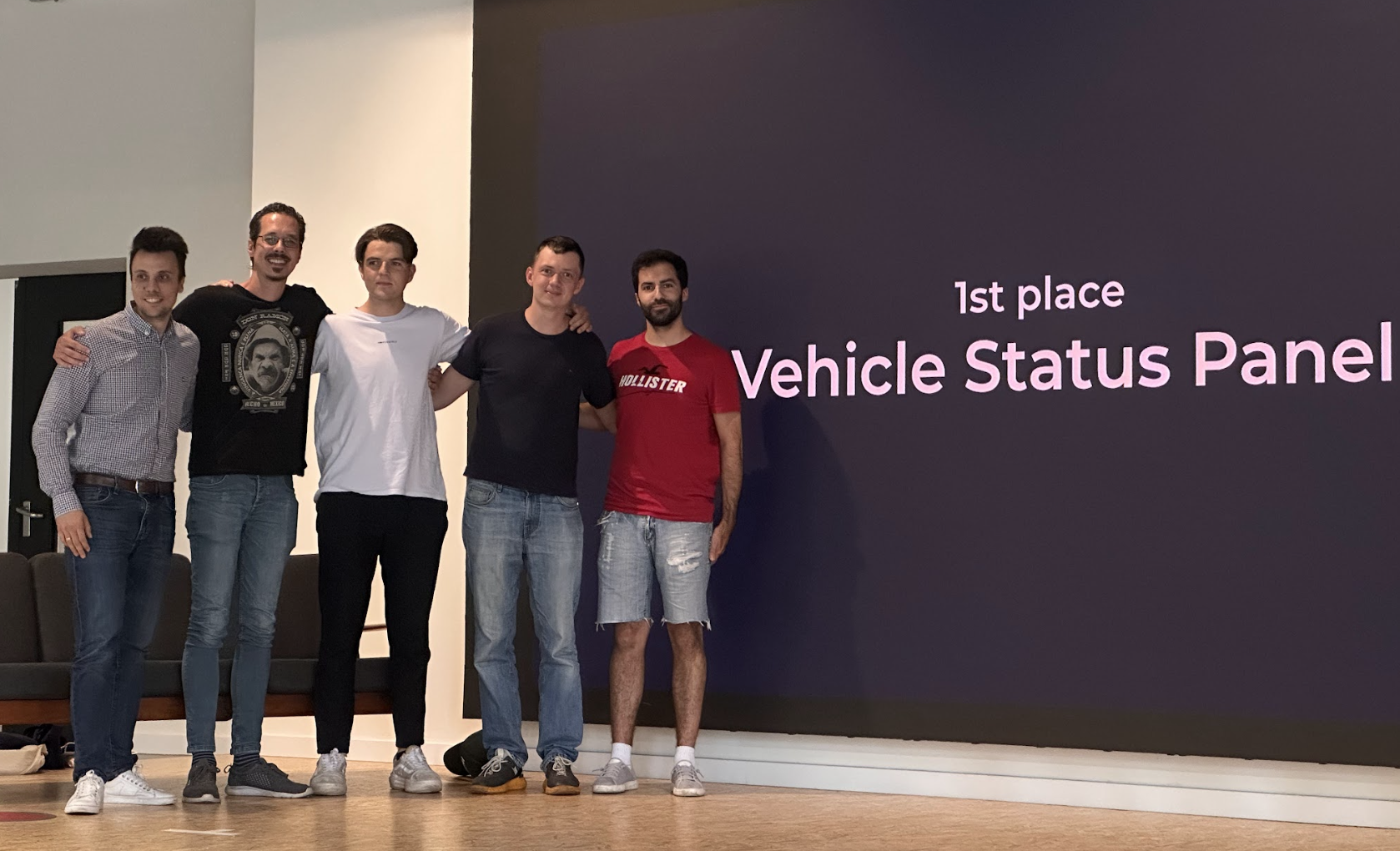 All hackathon attendees voted to choose the Vay hackathon winners. The top three teams won prizes for their team to experience a fun activity together.
What do you think of the winning project "Vehicle Status Panel", Bogdan?
"I am very proud of the team and love the idea! They worked on the project constructively and achieved a result that can truly help us in our daily challenges. We will work on this project further to implement it in our processes."
What do you think of the team's performances over the past 1.5 days?
"It is amazing to see the results in such a short time! This hackathon assured us again that our team is super fast, action driven and incredibly competent in what they do. I am quite excited to work with our incredible team and implement the hackathon ideas to our production environment."